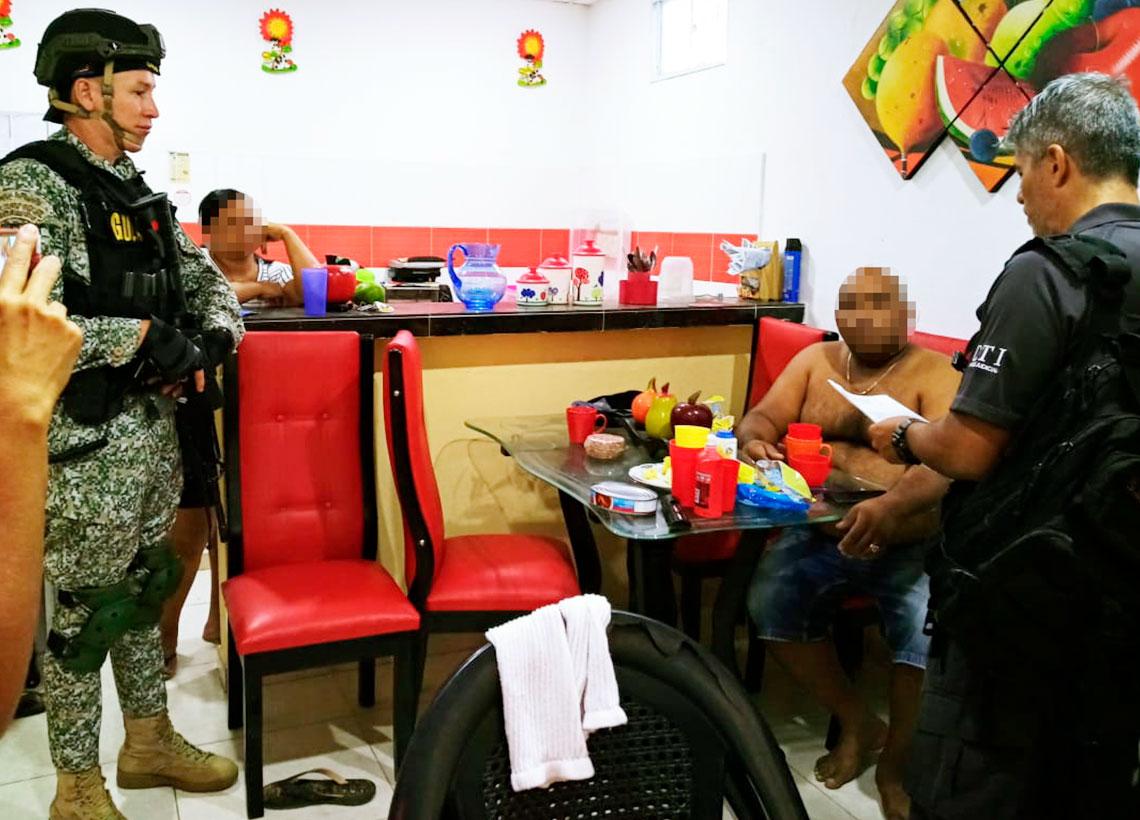 Troops of the Military Gaula (Anti-Extortion and Anti-Kidnapping Group) of the department of Sucre, attached to the Colombian Navy, in a joint and interagency operation with the National Army and the Technical Investigation Corps of the sectional Prosecutor's Office 169, belonging to the National Directorate Specialized against Organized Crime - DECOC, achieved the Capture of four people accused of counterfeiting domestic and foreign banknotes in the department of Sucre.
The operation that counted on the intelligence of the Secret Service of the United States, was carried out in the urban area of ​​the municipality of Corozal, where members of the Unified operation Group for Freedom of Personnel - Gaula (Anti-Extortion and Anti-Kidnapping Group) and the CTI (Technical Investigations Corps), through a search and raid on five properties, captured the three men and a woman who were indicted on belonging to this criminal group known as " Los dolares", who counterfeited and trafficked national and foreign currency in the department of Sucre. In the place of the capture troops found 2,520.450,000 pesos (about US $737,847.636) and 1,261 dollars.
In this successful operation, materials and elements used for the production of counterfeit banknotes were in the same way found, including two lithographic machines, a die cutter and four metal back and front plates, inks and bills of various denominations. The individuals and the materials were put into custody of the Attorney General's Office.
Source: Caribbean Naval Force