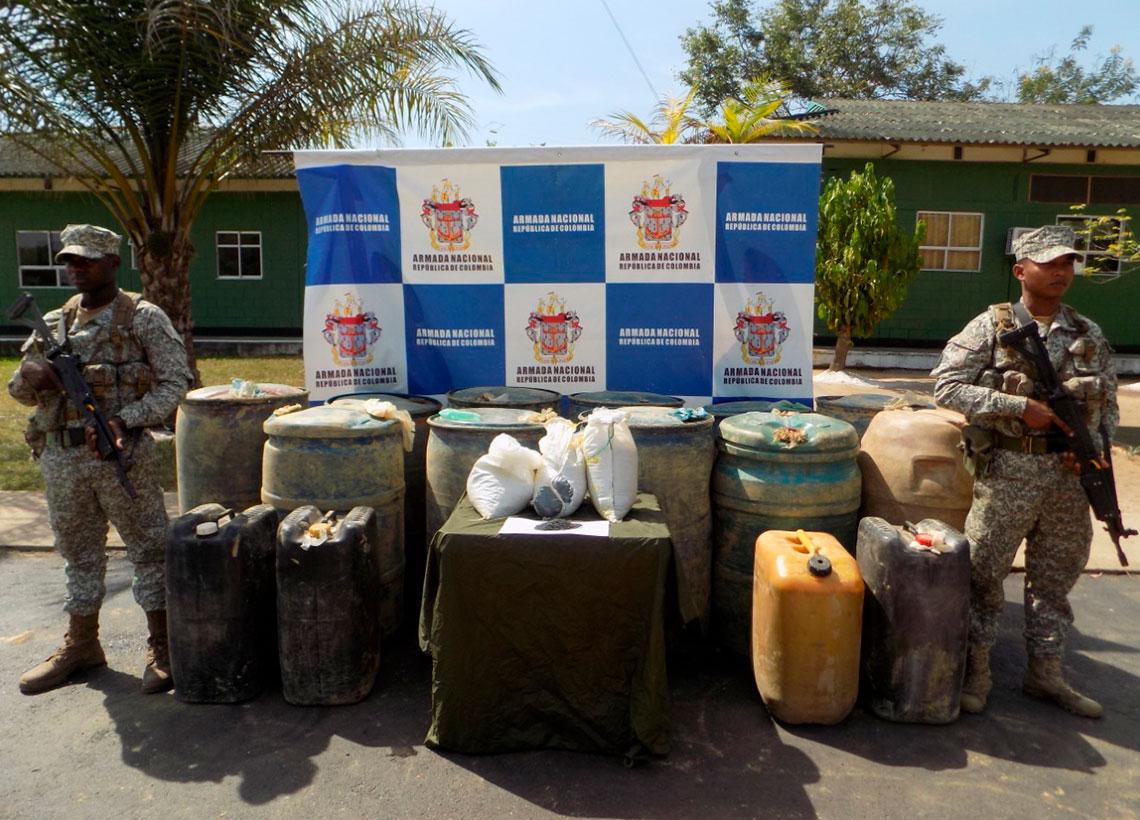 Units of the Colombian Navy found 150 Kilograms of coltan, during a search and river control operation in the municipality of Cumaribo, in Vichada, on the Orinoco River.
Thanks to the Civic Participation Network, men of the Navy Infantry Fluvial Battalion No. 50, attached to the Naval Force of the East, found and verified a metal bongo-type boat, which inside hid three sacks with a substance that according to characteristics would be Coltan. Additionally, it carried 11 plastic barrels with a capacity of 60 gallons each, in which 660 gallons of illegal gasoline were being transported.
During the operation, no captures occurred.
The material, whose value in the international market is approximately 7,500 dollars, was taken to the main wharf of Puerto Inírida, in Guainía and subsequently put into custody of the authorities.
Coltan is mainly a combination of columbium and tantalum, two minerals that are of great importance in all types of electronic equipment. It is known in the world as the 'blue gold'. 80 percent of the reserves are in Congo and the rest would be distributed in Australia, Brazil, China, Venezuela, Bolivia and Colombia.
Source: Colombian Navy Press