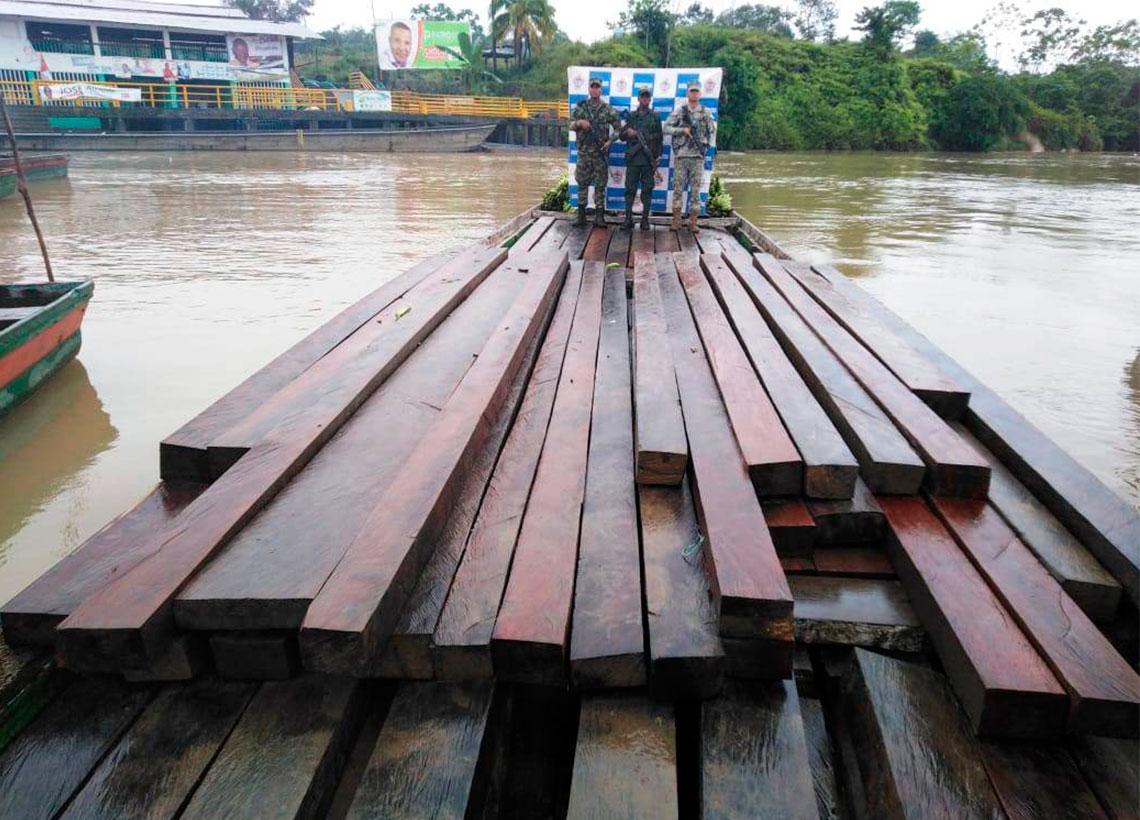 Units of environmental protection in river arteries have achieved the discovery of more than 1,800 cubic meters of wood in the Colombian Caribbean.
In the framework of the Unified operation of the State, the Colombian Navy seized 39.9 cubic meters of wood, in an operation of surveillance, interception and river safety, carried out in the department of Chocó.
The finding was made in the municipality of Beté (Chocó), when troops of the Navy Infantry Battalion No.16 inspected a rudimentary ship that sailed along the Atrato River, in which the wood was transported without the corresponding environmental permits in accordance with current regulations.
Source: Caribbean Naval Force