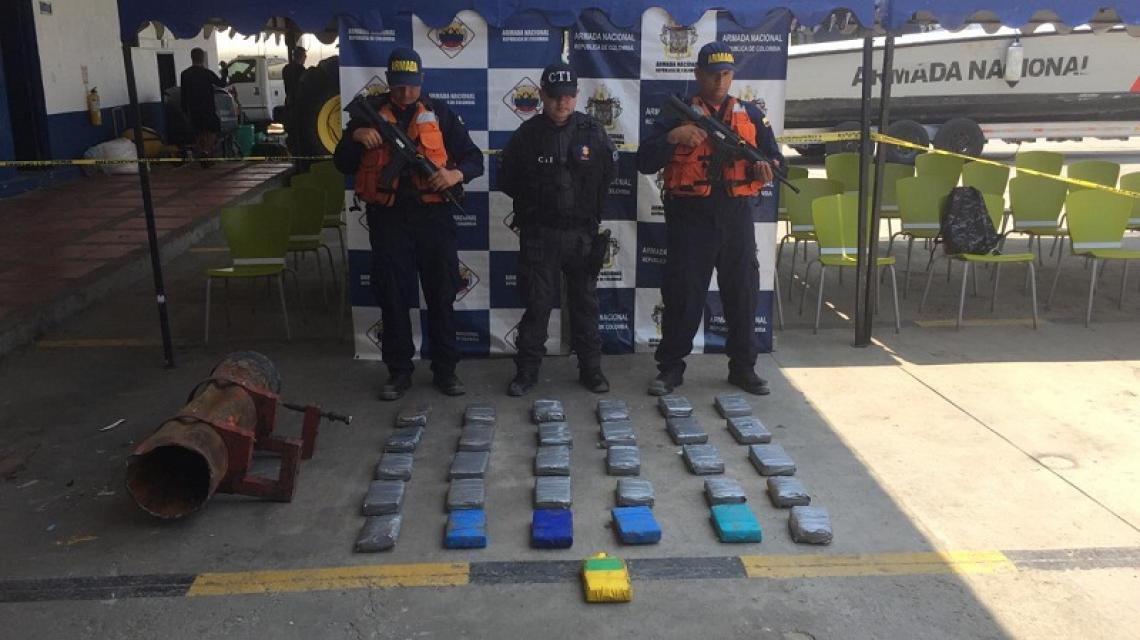 In recent hours, Units of the Navy of Colombia could find in Santa Marta 36.99 kilograms of cocaine hydrochloride, attached to a merchant ship with the flag of Portugal, which was destined for Puerto Rico.
During underwater inspection, carried out by highly trained divers of the Coast Guard Station of Santa Marta, an abnormal device was found attached to the bow of the ship's hull, which was removed and taken to the Coast Guard Station, where it was inspected by officials of the CTI (Technical Investigations Corps) of the Attorney General's Office, finding 31 rectangular packages.
The Preliminary Initial Test, PIPH, left positive results for 36.99 kilograms of cocaine hydrochloride, whose value in the international black market would exceed 1.2 million dollars.
The Colombian Navy will continue to conduct operations to dismantle the organizations of the drug traffickers that commit crimes in the Colombian Caribbean, and invites the citizens to report any suspicious activity to the toll-free number 146
In the same way, it invites the citizens to report any abnormal or suspicious facts, through the telephone line or the marine VHF channel 16.
Source: Caribbean Naval Force