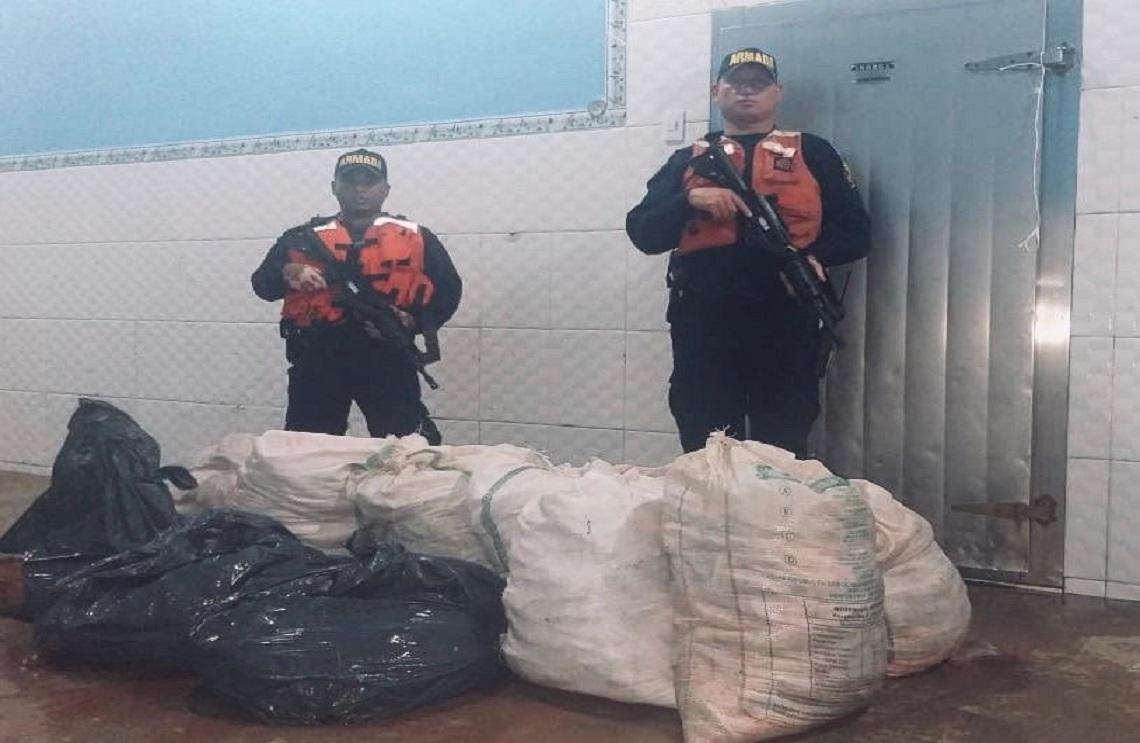 The Colombian Navy found  642 kilos of fish, in a river and border control operation over the waters of the Amazon river, in Caño Yahuarcaca, rural area of ​​the municipality of Leticia, department of Amazonas.
The operation carried out by the Amazon Coast Guard Command, attached to the Southern Naval Force, led to the interdiction of a boat, with a man of Colombian nationality, who had been sailing with fish from Brazil. The material was confiscated because the National Authority of Aquaculture and Fisheries prohibited the capture, commercialization and storage of the Calophysus macropterus, known as speck, mapurito, simi or comegente, allover the Colombian territory, due to its high levels of mercury.
The fishing was put into custody of the authority. During the operation, no arrests were made. This operation takes place in the frame of the Plan to prevent the spreading of COVID-19. 
Source: Press - Colombian Navy