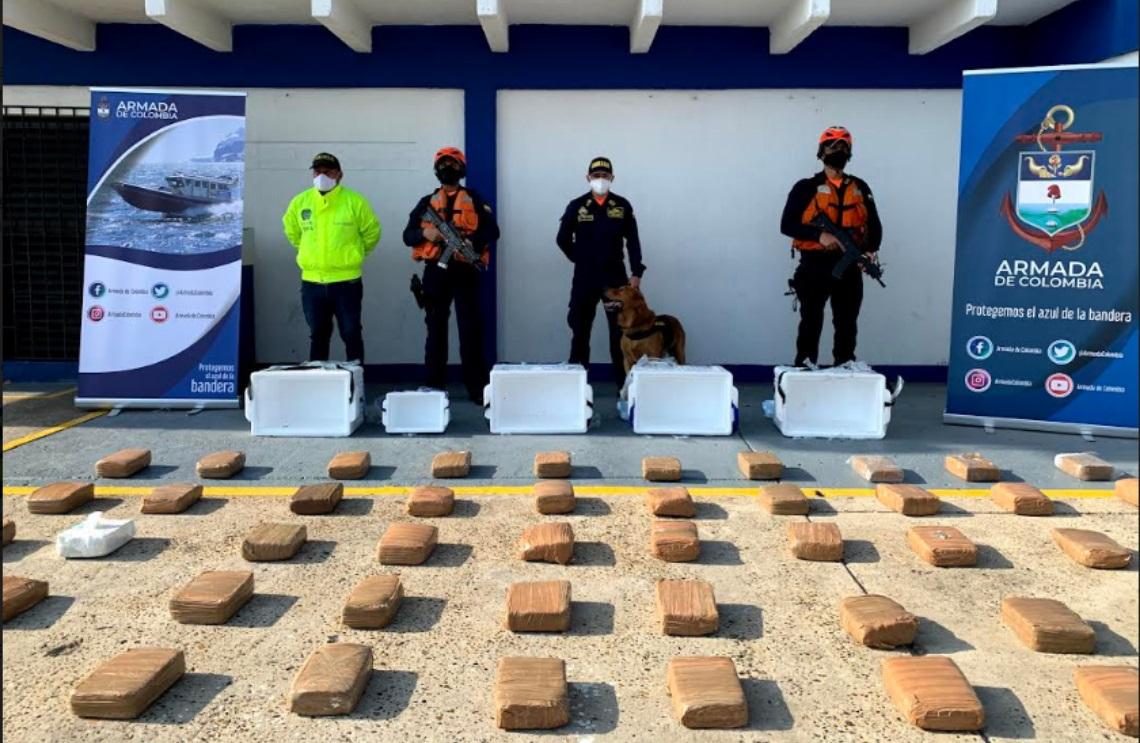 Colombian Navy Coast Guard units find 64.7 kilos of marijuana in the waters of the bay of Cartagena, in the department of Bolívar.
The result took place in the morning, when a Rapid Reaction Unit of the Cartagena Coast Guard Station was carrying out maritime control operations, managing to detect the suspicious ship in the bay, in which several individuals were being transported, who upon noticing the presence of the authorities, threw five polystyrene boxes in the sea, and escaped.
Immediately, the pursuit of the suspects began, who evaded the operation of the authorities by entering a channel that was difficult to access.
The boxes containing 46 rectangular packages were recovered by the crews of the Naval Institution and taken to the pier of the Cartagena Coast Guard Station, where units of the Judicial Police carried out the Preliminary Initial Certified Test –PIPH, on the material found, leaving positive result for marijuana. The drug was put into custody of the authorities.
In addition to this result, it should be noted that this year the Caribbean Naval Force in joint and coordinated operations has managed to find 2.9 tons of marijuana in the maritime, river and land areas under its responsibility.
Source: press - Colombian Navy