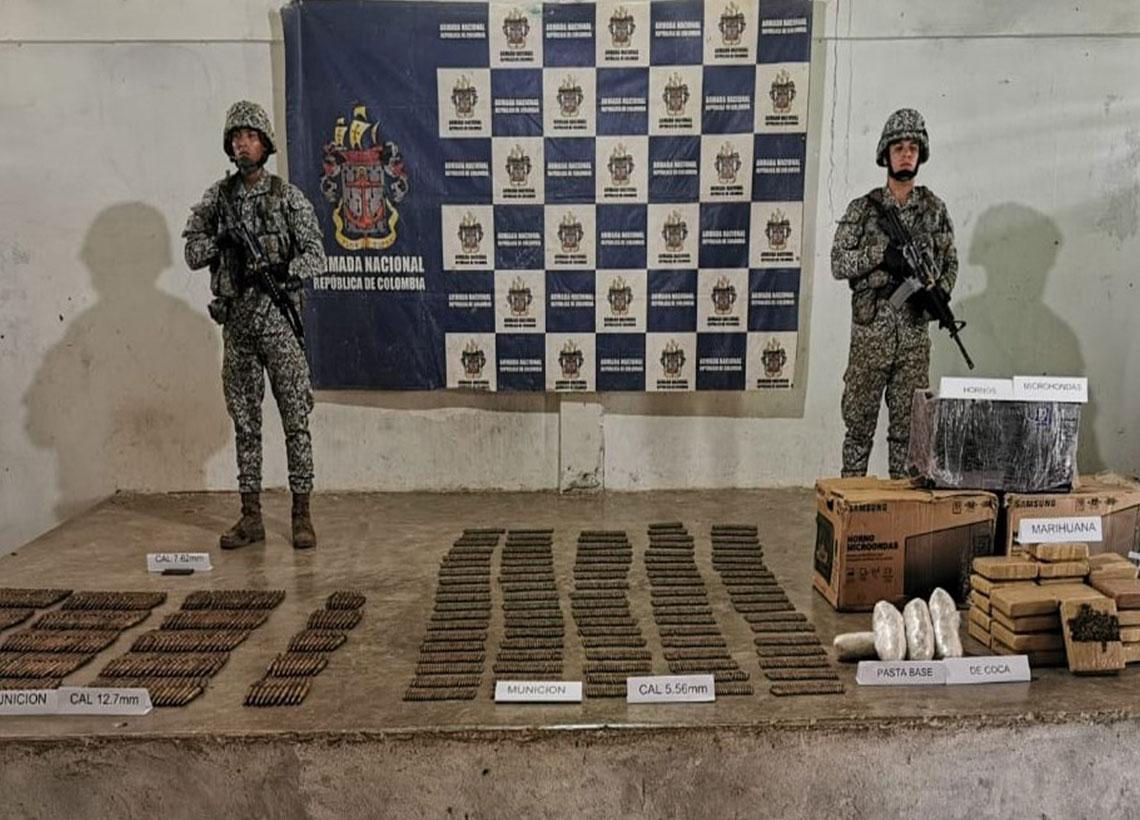 Units of the Colombian Navy, organic of the Southern Naval Force, during a surveillance, interception and river security operation, found a clandestine hideout apparently belonging to the residual Organized Armed Group Structure 48, known as La Mafia or Sinaloa.
The operation was carried out in Montepa, in a rural area of ​​the municipality of Puerto Leguizamo, in the department of Putumayo, where this hideout contained four microwave ovens, three radios with their chargers, five batteries, antennas, 7,400 cartridges 5.56 mm, 645 cartridges caliber 12.7 mm, 11 cartridges caliber 7.62 mm, and five bags of coca paste as well as 29 packages of marijuana (5 kg and 32 kg respectively). The material was hidden in an apparently abandoned house.
The material was put into custody of the authority.
During the operation, no arrests were made.
Source: press - Colombian Navy