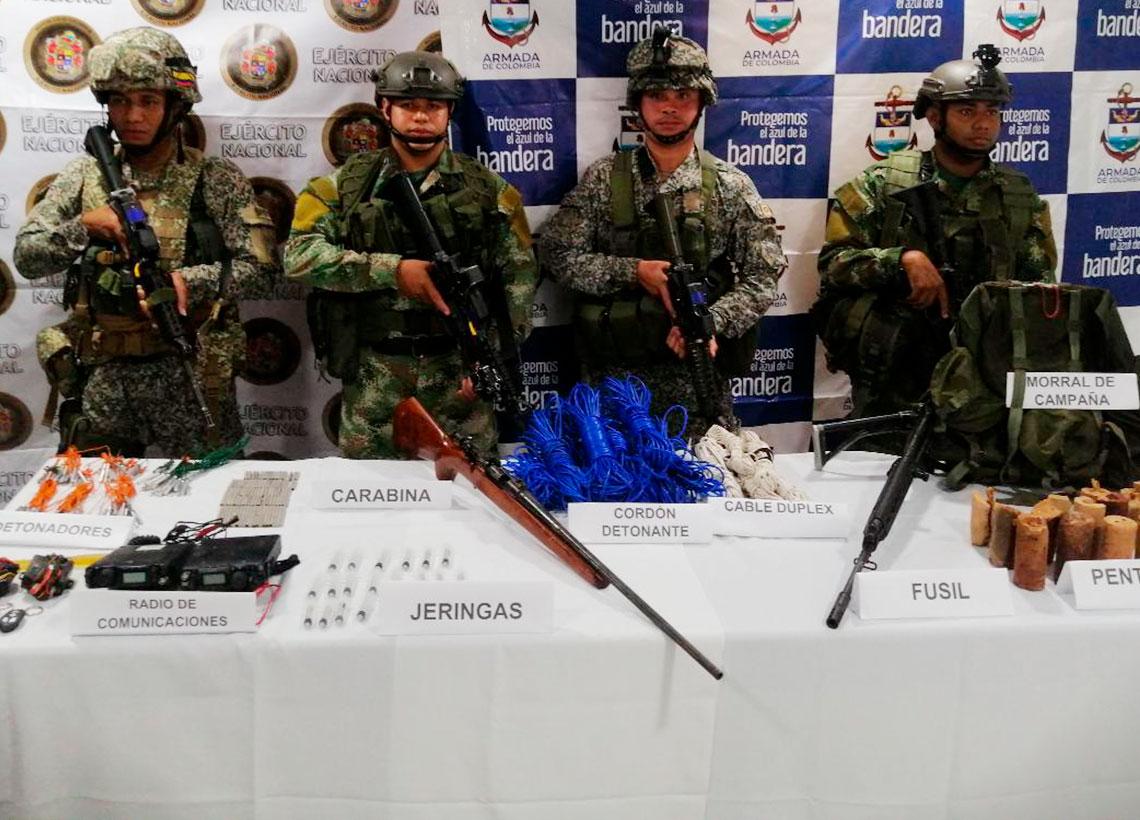 The Colombian Navy, through the Naval Force of the South, achieved the discovery of war material and military accessories, belonging to a residual Organized Armed Group, of the ancient Farc, in the village El Hacha, in the municipality of Puerto Leguízamo, in the department of Putumayo.
The operation was carried out jointly with troops of the National Army. They found in the middle of a jungle area, 2 long-range firearms, 13 high-power explosive-filled gas cylinders -the explosive is known as pentolite-, various elements used for the manufacture of improvised explosive devices, military accessories and communications equipment, with which they would attack the Security forces.
No captures occurred during the operation. The material was put into custody of the National Police.
Source: Naval Force of the South