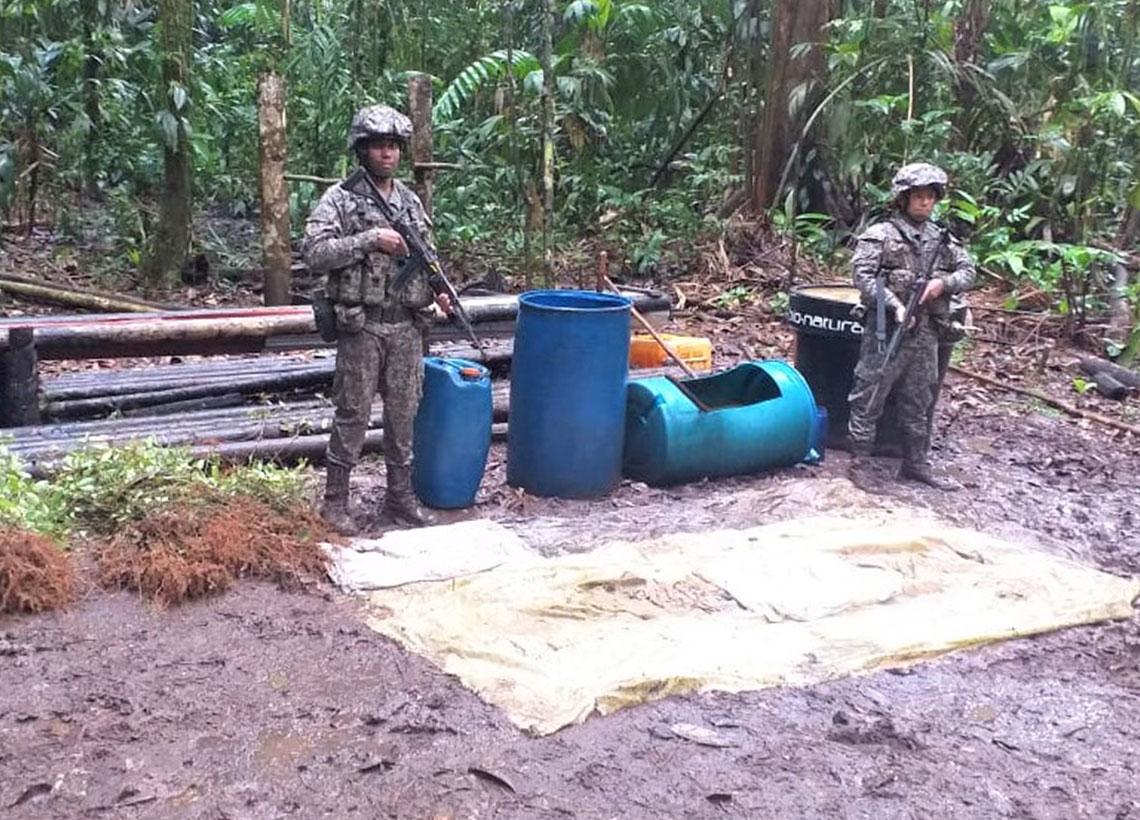 In the midst of the quarantine, the Colombian Navy, through the Pacific Naval Force, continues to carry out operations against Organized Armed Groups that commit crimes in the department of Chocó. This time, during two operations, a clandestine hideout with war material and military accessories was found, as well as a laboratory for the production of narcotic drugs belonging to the ELN which was found in Bajo Baudo region.
The first operation took place in the sector known as Pegadó, there troops of the Navy Infantry Battalion No.22, attached to the Navy Infantry Brigade No.2, found a clandestine hideout with war material, in which they found a M-16 rifle, two 16 millimeter caliber shotguns, a rifle magazine, 35 cartridges of different calibers and a multipurpose vest.
Subsequently, in the middle of a wooded area in Mochado, a coca base paste production laboratory was found. It contained 121 gallons of liquid precursors, including gasoline and diesel.
According to information from Naval Intelligence, the material belonged to the Ernesto Che Guevara front of the ELN Organized Armed Group (GAO in Spanish).
Once the corresponding judicial proceedings were completed, the laboratory was destroyed under controlled conditions in the area, while the material found was put into custody of the authorities.
Source: press - Colombian Navy