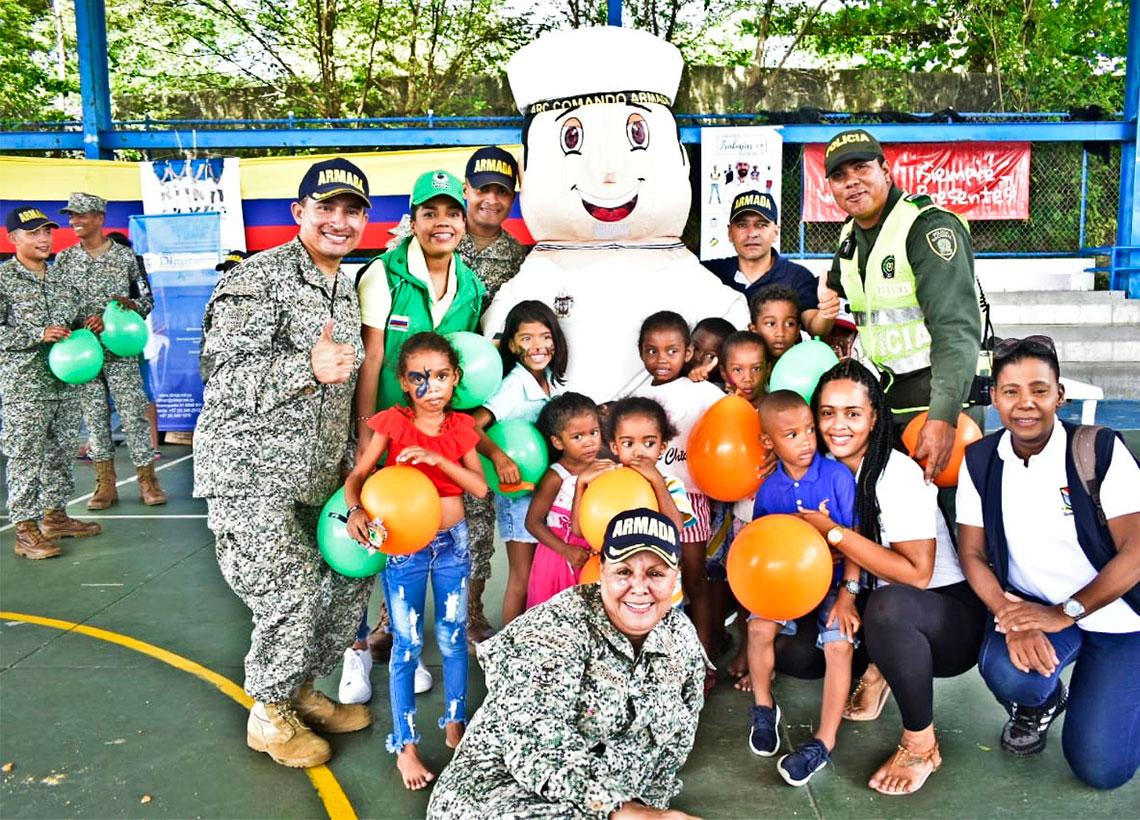 After a planning of more than six months, the Colombian Navy in the Insular region, represented by the Specific Command of San Andrés y Providencia, leads a large Development Support Activity that will take place this Saturday, November 30, 2019, in San Andres Island and Providencia, simultaneously.
Thanks to the joint work conducted by the Avianca Corporate Citizenship Foundation (Fundación Ciudadanía Corporativa de Avianca) and the San Andrés Naval Reserve, it is possible to transport 13 doctors of different specialties from Cali, Valle del Cauca, who will arrive directly at San Andrés Island, to later move in a Rapid Reaction Unit of the San Andres Coast Guard Station to Providencia Island.
Once in place the Development Support Activity led by the Military Naval Police Battalion No.11, it will be held at Luis Amigó School from 08:00 am to 05:00 pm and will count on the participation of the National Army, the Colombian Air Force, the National Police, the Departmental Government, the Civil Defense, the National Learning Service (SENA), the Colombian Institute of Family Wellbeing, Baptist Churches, the Red Cross, the Ombudsman and the National University.
Several medical services will be provided such as speech therapy, gastroenterology, optometry, psychology, pediatrics, neurology, cardiologist, physiotherapy and dentistry.
Simultaneously on the island of Providencia, the Development Support Activity will take place in the SENA facilities, in the old municipality sector, from 08:00 am to 05:00 pm and will include the participation of National Police, the Colombian Family Wellbeing Institute and the SENA (National Learning Service). Where the services such as gynecology, dermatology, family medicine, pediatric neurology, orthopedist and physical rehabilitation will be provided.
These activities become a space for dialogue with the inhabitants of the community and the participating institutions, in order to structure productive and environmental proposals that led, in the medium and long term, to improve the living conditions of the inhabitants.
During 2019, four successful Development Support Activities have been carried out in the Insular region, benefiting more than 2,500 people.
Source: San Andrés Y Providencia Specific Command