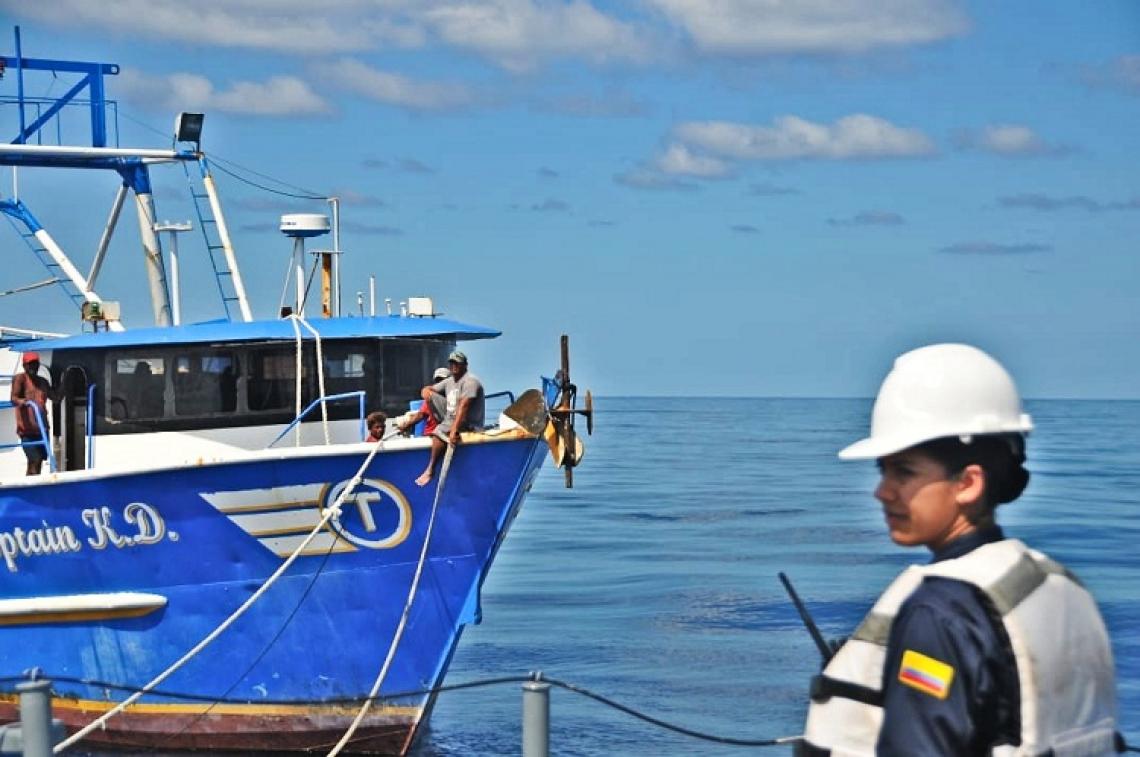 The Colombian Navy provided humanitarian assistance to the boat named Captain KD of Honduras flag, which was sailing without drinking water for the consumption by its crew, in Serranilla, 240 nautical miles northeast of San Andres Island.
The ship ARC Independiente, which sails in Caribbean waters of the Archipelago, in order to exercise sovereignty, safeguard human life at sea and protect the country's historic fishing rights and resources, donated 500 gallons of water potable for the consumption of the 11 crew members of the boat, who thanked the personnel of the Naval Institution for their commitment to the well-being and comprehensive maritime safety. In the same way, medication was distributed for the treatment of muscle aches.
In 2020, the Specific Command of San Andrés y Providencia has managed to donate 4,400 gallons of water, contributing to the improvement of the quality of life of sailors in the Insular region.
Source: Navy of Colombia