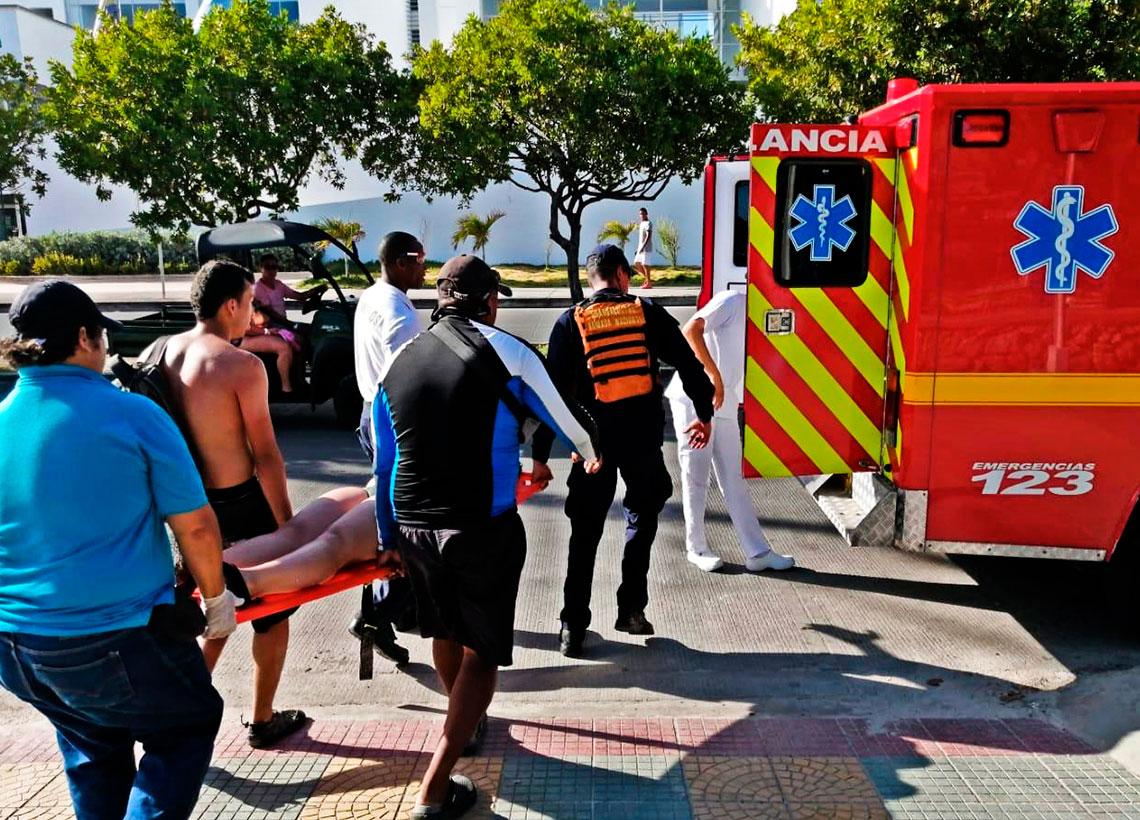 Colombian Navy units carried out the evacuation by sea of ​​a 21-year-old woman, who would have suffered a contusion on her head, as a result of a fall while touring the Haynes Cay sector, in Cayo Acuario on San Andres Island.
The emergency, reported by the Tourism Police, was attended by crew members of the San Andres Coast Guard Station, who, in a timely manner, sent a Rapid Reaction Unit in order to move the girl to the Los Almendros pier.
Once at the dock, the tourist was attended by the medical staff of the Emergency Regulatory Center -CRUE and subsequently she was sent to the Clarence Lynd Newball Memorial Departmental Hospital to receive specialized care.
As part of the commitment of the Colombian Navy to safeguard human life at sea, it will continue to provide security to tourists and inhabitants of the Archipelago, through the permanent presence of our units. At the same time, it invites the community to report any emergency to line 146 or VHF channel 16.
Source: Press - Colombian Navy