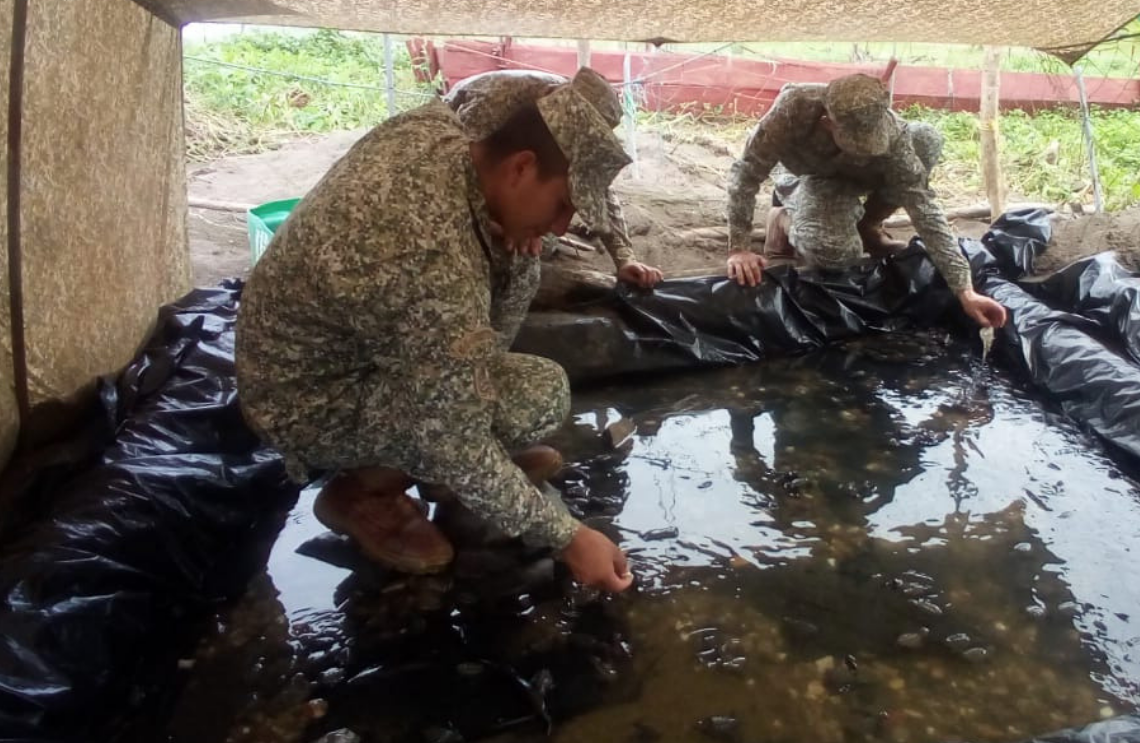 It is natural miracle, it is the birth and subsequent release of 280 new-born turtles of various types at the facilities of the Navy Infantry advance point of Juradó, in the department of Chocó, headquarters of an environmental project led by the Colombian Navy, where Navy infantry men and biologists protect and preserve eggs of these animals, preventing them from being stolen for commercial purposes, guaranteeing their birth and release in the waters of the Colombian Pacific.
Turtle is one of the reptiles the most threatened by wildlife trafficking in Colombia, its illegal extraction and indiscriminate hunting in its natural habitat, for commercial purposes for the human consumption of its meat and eggs, has led them to appear in the lists of danger of extinction.
However, the Colombian Navy through the Navy Infantry Brigade No. 2, has been conducting an important environmental project: since 2017 "The Ecovivero La Golfina", in Juradó, seeks the protection and preservation of eggs laid by sea turtles on the beaches, during their mating season, which are carefully collected and subsequently taken to the eco-nursery, where they remain for about 45 days, under the strict supervision of biologists and Navy.
Since its creation, and thanks to the coordination with the Utría National Natural Park, the Umata and Codechoco Foundation, Colombian Navy crew members have witnessed the birth and release of more than 12,000 turtles.
Source: Colombian Navy