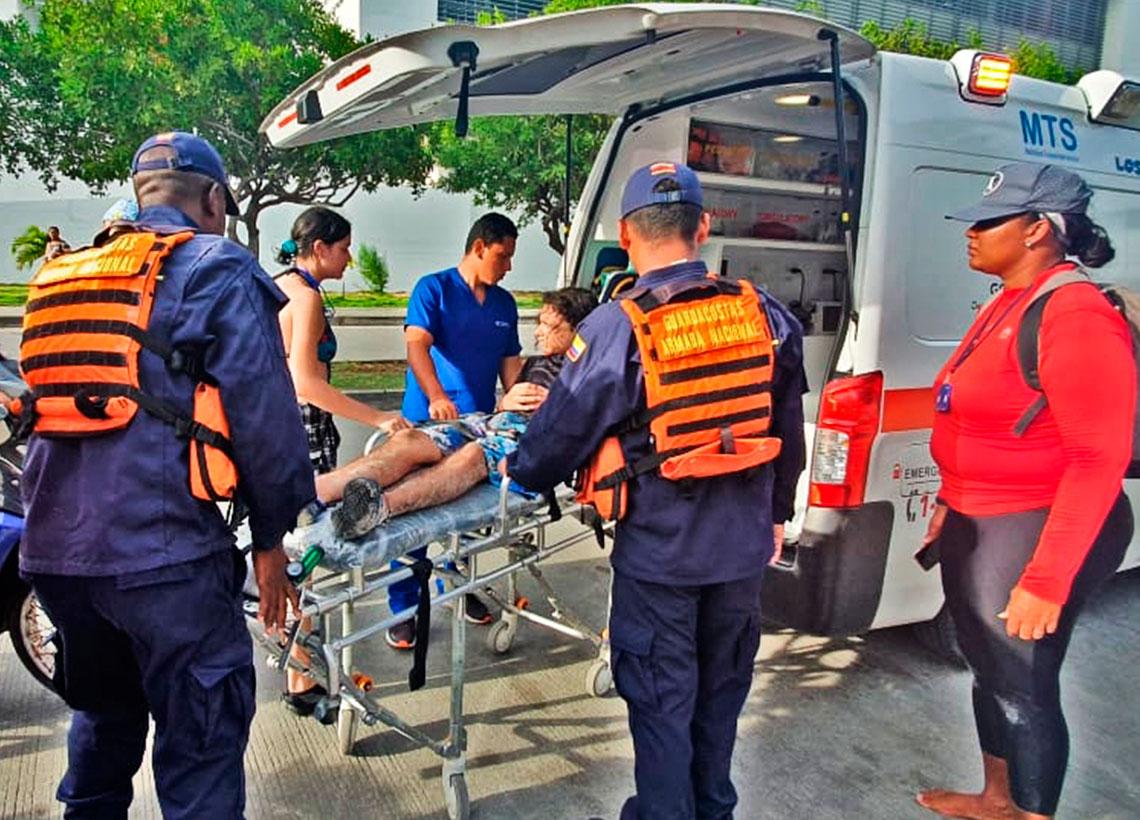 As part of the commitment of the Colombian Navy to safeguard human life at sea and protect the good physical condition of the islandp0eople and Raizal community, as well as tourists who visit the Insular region, through the Station Units of Coast Guard of San Andrés,, in last days it was possible to evacuate two people who would have suffered injuries during maneuvers, in the Cayo Acuario sector, on San Andrés Island.
The first evacuation was carried out in the Cayo Island sector, where a Rapid Reaction Unit of the San Andres Coast Guard Station, responded an emergency call for a Colombian 31-year-old woman, who was being transported by the motorboat 'Dulce I', who during her arrival at the Cayo Acuario sector, in the middle of adverse climate conditions, received an injury due to strong movements of the boat, specifically in one of her arms.
In the same sector, it was possible to evacuate a 32-year-old woman, who suffered a laceration in her left foot, when disembarking of the motorboat that transported her, making her mobility difficult.
The two women were promptly transferred to Los Almendros dock, where medical personnel of the Emergency Regulatory Center, in coordination with personnel of the Maritime Traffic and Surveillance Station, facilitated transportation on board an ambulance to the Departmental Hospital.
This year the Specific Command of San Andrés and Providencia in the insular region has successfully evacuated 15 people, who had an emergency.
Source: Caribbean Naval Force