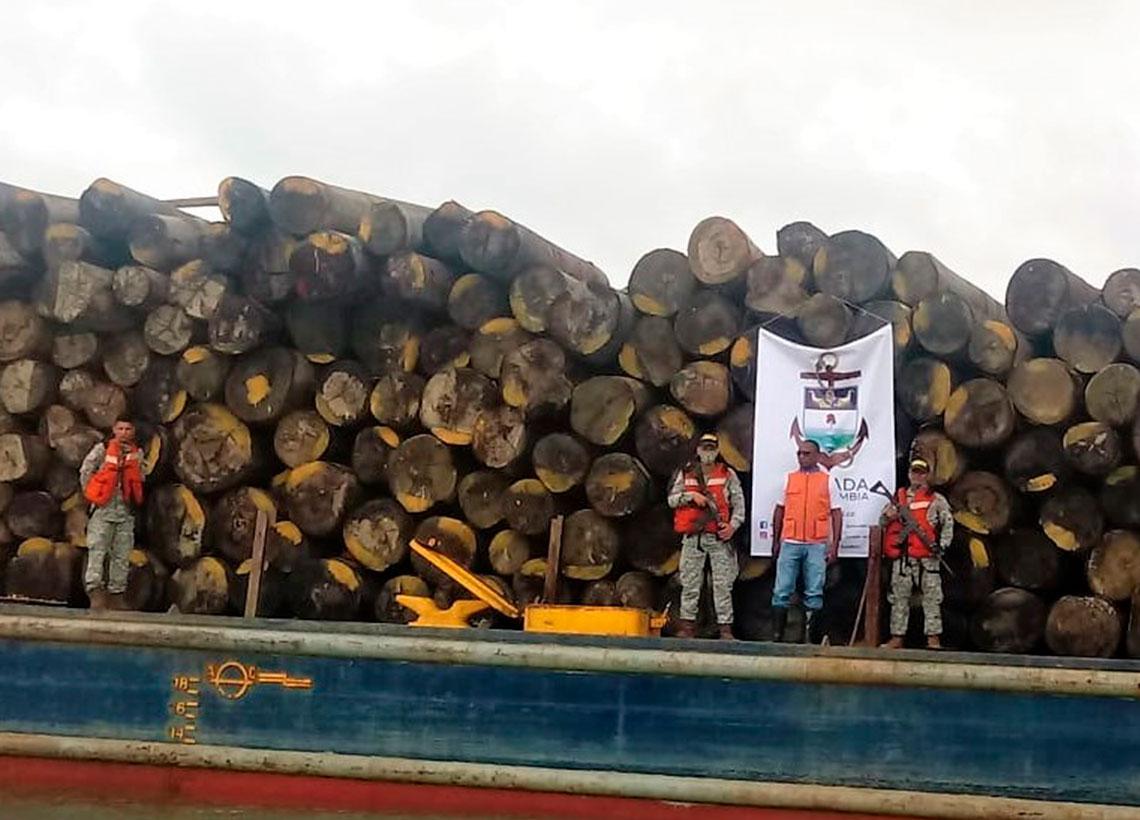 The boat exceeded the load limits.
Committed to the preservation and protection of the environment and its natural resources, the Colombian Navy, through units of the Pacific Naval Force, seized more than 100 pieces of wood at the time they were being transported irregularly in a boat on the mouth of the Baudo River, in the municipality of Bajo Baudo.
The crew of the boat Eric upon noticing the presence of Units of the Navy Infantry Battalion No.22, attached to the Navy Infantry Brigade No.2, attempted to flee changing the course of the boat that sailed through the river to go out into open water, so the units started an interception operation, managing to stop it.
In a risky maneuver, the boat was taken back to the river to later be put into custody of the Autonomous Regional Corporation for the Sustainable Development of Chocó - CODECHOCÓ, who upon verifying the boat could verify that it was carrying 132 cubic meters of wood.
The Otobo type wood would have been extracted in the central area of ​​the department of Chocó and was destined for the city of Buenaventura.
Source: press - Colombian Navy