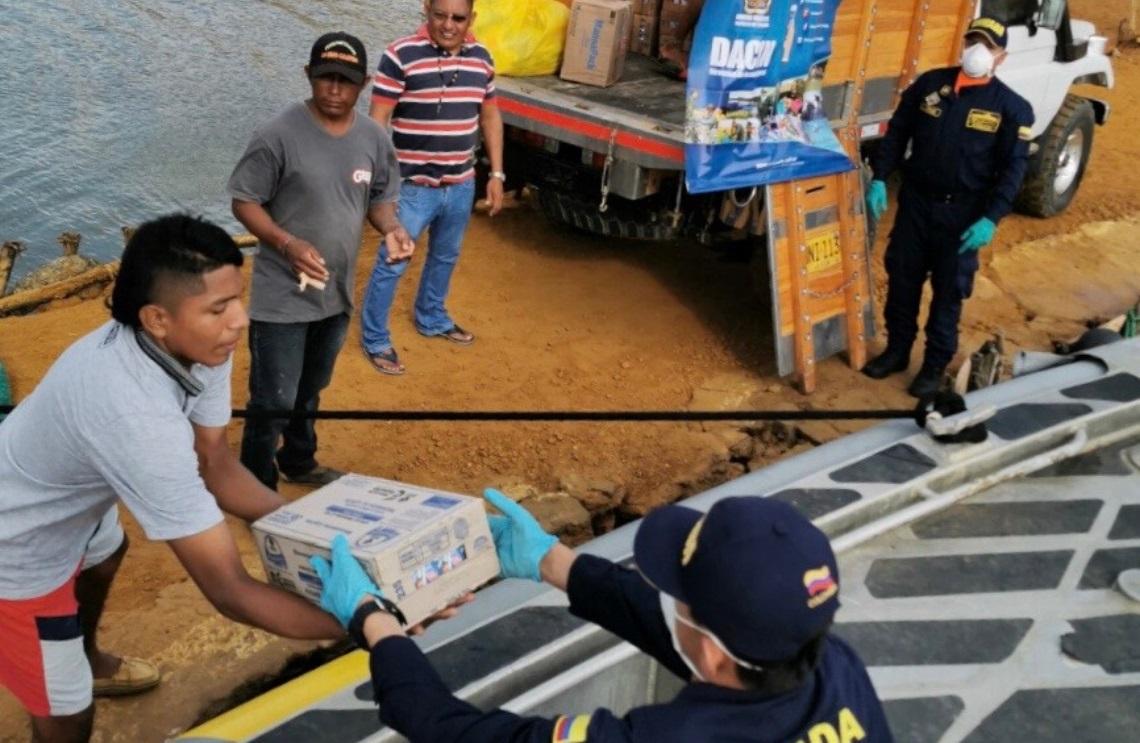 In a humanitarian aid distribution activity conducted by the Colombian Navy and the General Maritime Directorate - DIMAR, nearly 200 Wayùu indigenous families benefited in the communities of Bahía Hondita, Las Dunas de Taroa, Punta Gallinas and the sector Puerto Nuevo, in the department of La Guajira.
More than 12 crewmembers of the Naval Institution and DIMAR supported the collection, transport and distribution of the 7,560 Bienestarina units (food supplement), 1,080 boxes of fortified rice and 937 liters of drinking water that today benefit the most vulnerable inhabitants of this region.
These activities led by the Puerto Bolívar Coast Guard Station and the authority of the Port No.14 are carried out in order to supply the inhabitants of this area, especially children, youth and adolescents of La Guajira.
In compliance with the San Roque operation, the Colombian Navy, through the Caribbean Naval Force, will continue working with the # CorazónAzulado and jointly promoting the well-being and quality of life of the indigenous communities on the Colombian north coast, especially during the Mandatory Preventive Isolation ordered by the National Government because of Covid-19.
#QuedateEnCasa # CorazónAzulado #EstaEnTusManos
Source: press - Colombian Navy