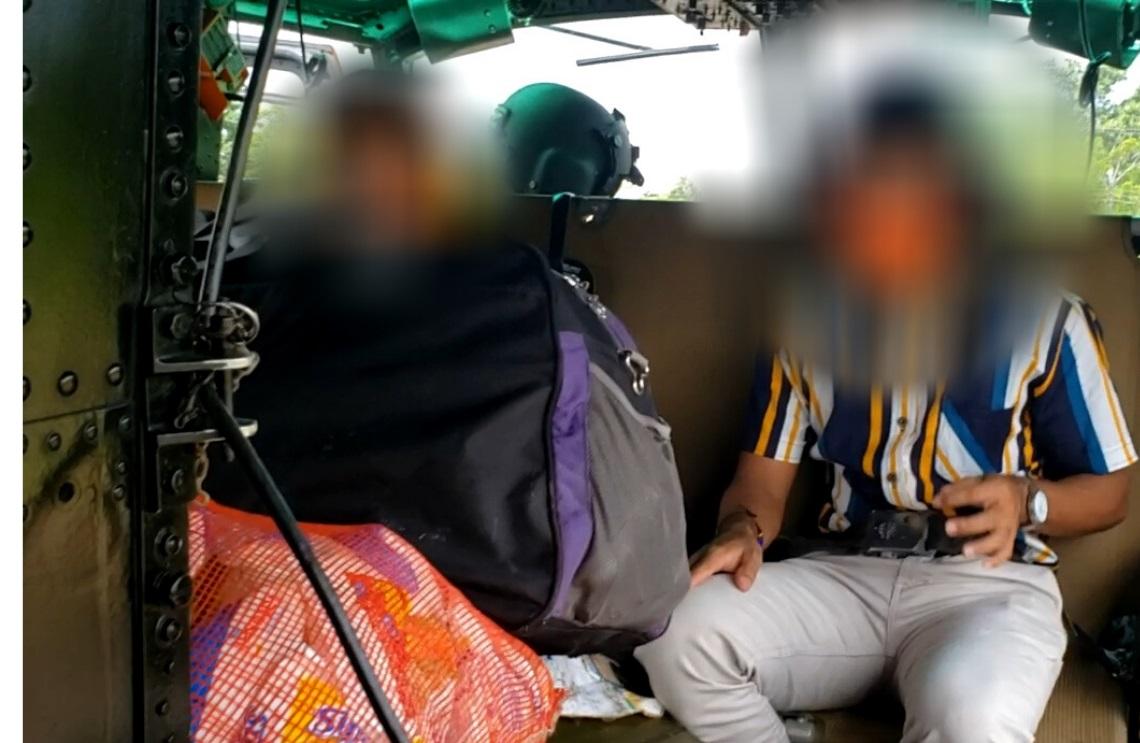 Units of the Colombian Navy, of the Southern Naval Force, supported the air evacuation of a social leader who during the past week had received threats from Organized Armed Groups against his good physical condition and that of his family for his work as Coordinator of the Putumayo Departmental Table of Victims.
Upon receiving the threats, the victim went to the authorities to report the situation, so the established protocols were activated and the evacuation of this person and his family was carried out on board a Bell UH1N helicopter of Naval Aviation, from Puerto Leguízamo to a place where his life will be guaranteed. These operations takes place in the frame of the Colombian Navy mission of protecting human rights and assist the civil authority.
Upon arrival at the destination, he was received by units of the National Police.
Source: press - Colombian Navy