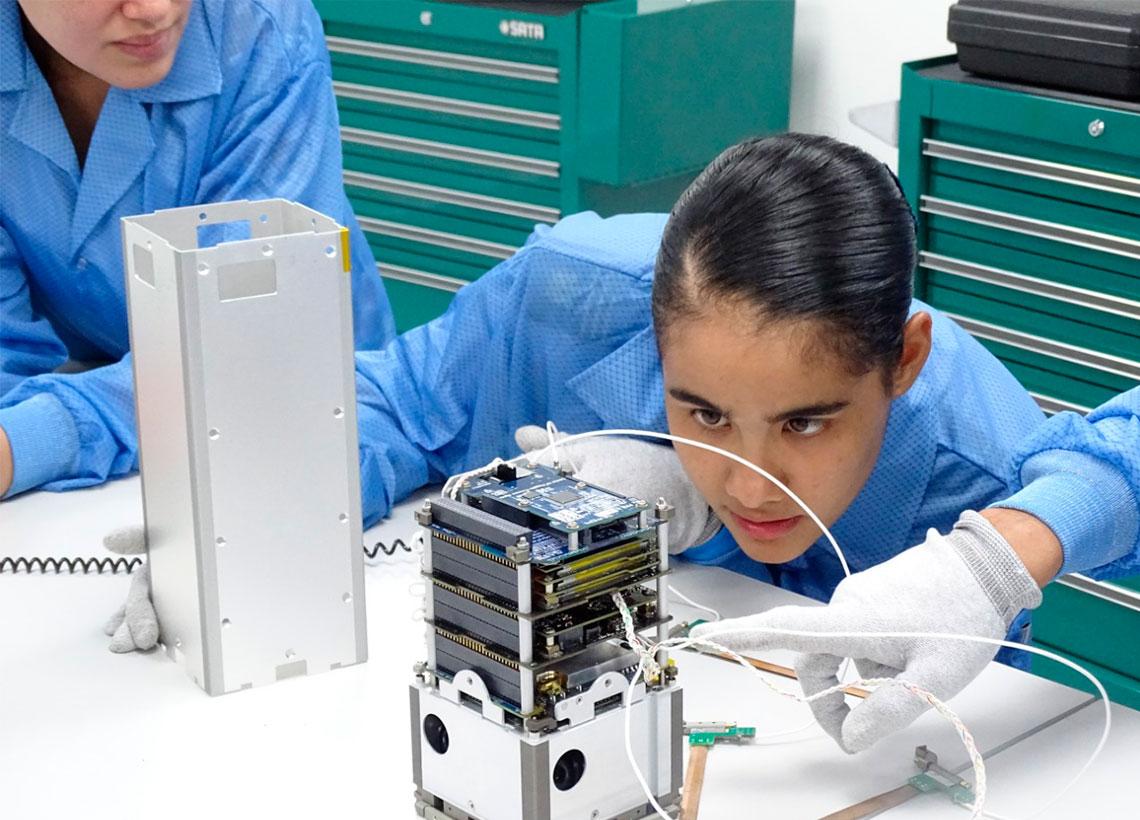 At the Satish Dhawan Space Center (SDSC) in India, on November 28, 2018, aboard the PSLV C-29 rocket, the Colombian Air Force launched its first FACSAT-1 satellite into space, to promote the technological and research innovation.
The FACSAT-1 built in Denmark, counts on three cubes, a lens with a resolution of 30 meters per pixel and a useful life of three to five years; In addition, it is located approximately 490 kilometers high and every 90 minutes it goes around the planet Earth.
After a year of orbiting 24 hours, the satellite has monitored the Colombian territory and the world, making images from space, with a scope of perception in the social, environmental and economic aspects. Meanwhile, on land, it is controlled at the earth station, at the Military Aviation School 'Marco Fidel Suárez', led by the Center for Research in Aerospace Technologies - CITAE of the Colombian Air Force.
Knowledge transfer plan has been vital in order to carry out this project, through the active participation of academic, private and public institutions, such as the TecnoParque Sena, Autonomous University of the West, Universidad del Valle, Instituto Colombian Agustín Codazzi and others, work framed in the guidelines of Colciencias, which connects the State and education, with the objective of achieving results in favor of the evolution of FACSAT-1.
Since its launch, CITAE has been generating spaces where officers, non-commissioned officers, cadets, teachers and institutions have been trained to contribute to the research project: the FACSAT-1; thus, the results point to the creation of an innovative field in the country, through different areas of the sector to acquire capabilities in science and technology.
By 2020, the FACSAT-1 is projected to be positioned within the technological and research developments pf the institutions; for this reason, its vision is aligned to achieve 2 purposes: detecting changes in illegal open-pit mining vegetation in rural areas of the country, and improving of the Colombian air force satellite communications in Antarctica, through the installation of a temporary earth station.
By commemorating the first anniversary of the launch of FACSAT-1, the hard work carried out by the Military Aviation School, engaged with the commitment to science, innovation and technology, provides Colombian air force a high level of knowledge and contributes to the growth of Colombian space sector.
Source: Colombian Air Force