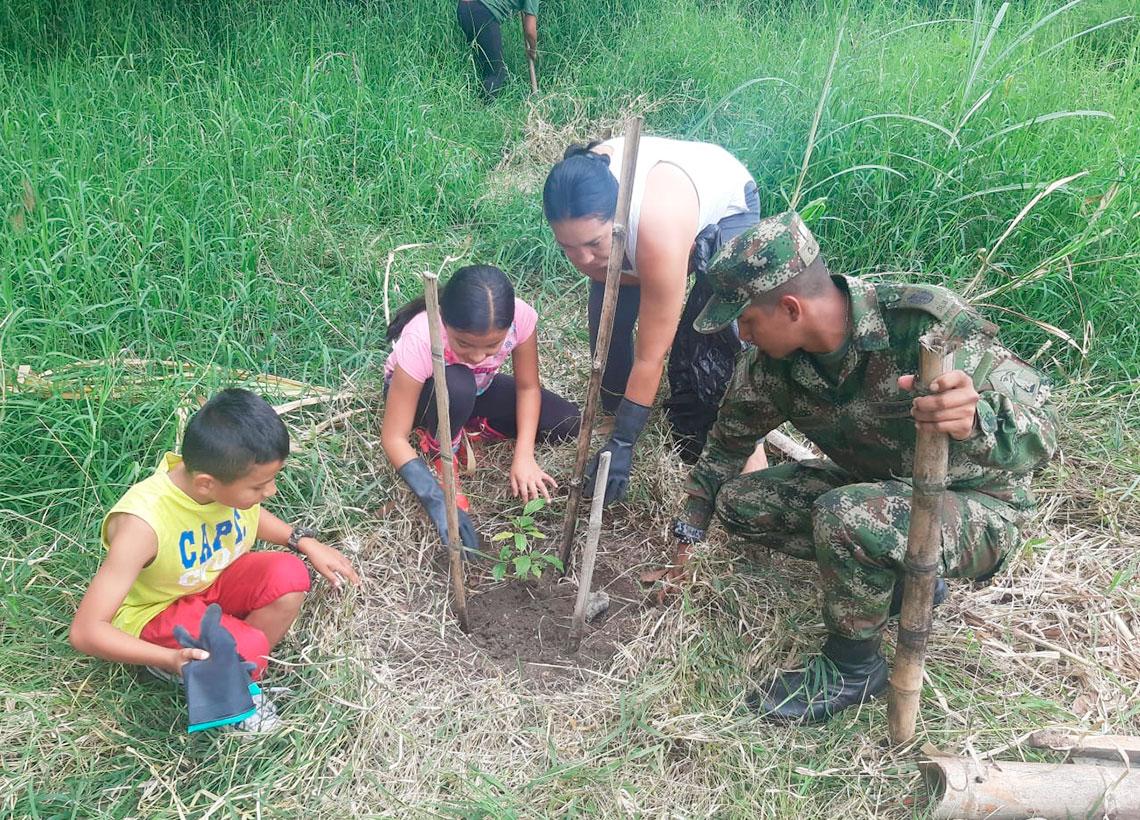 About 800 people along with soldiers of the National Army got together to plant wild trees, and clear green areas in an activity of beautification and care of the environment in Popayán.
Thanks to the environmental management that has been carried out by the awareness group of the Support Services Battalion for Combat No.29 of the Twenty Ninth Brigade in Popayán, different eco-environmental activities have been carried out to promote environmental protection among civilians.
One of nature's most important natural resources is wetlands, which are at serious risk of disappearing due to the bad practices of people.
The command of the ASPC 29 Battalion, promoted an environmental activity in the Orchid wetland, west of the city. The surrounding community, aware of the care of this valuable ecosystem, joined the planting of wild trees, the clearing of green areas and the beautification of the place.
There were approximately 800 people who, together with the soldiers of the National Army, worked on the recovery of this natural space.
Source: National Army