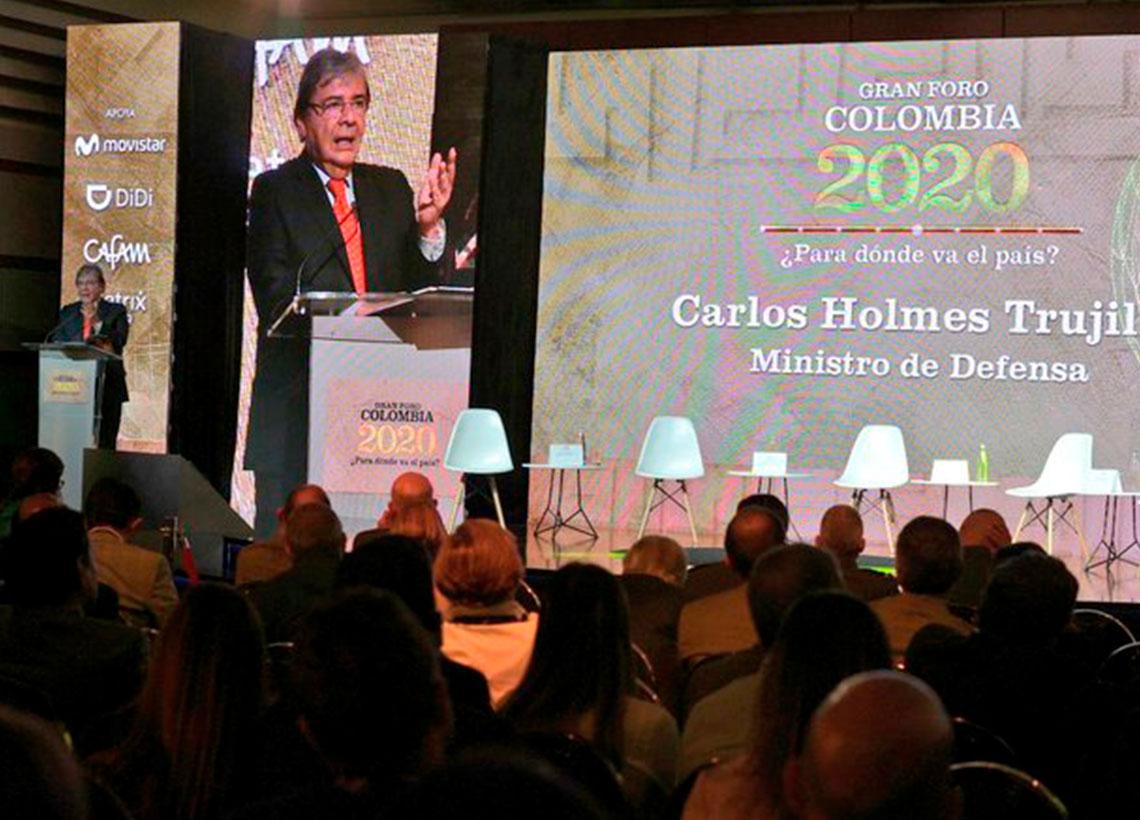 Defense Minister Holmes Trujillo said that one of the most serious problems of the country is drug trafficking and the close relationship of this situation with criminal organizations.
During the Great Forum Colombia 2020, organized by the magazine Semana y Dinero, the Minister of Defense highlighted the role that the Security forces have played in providing security and tranquility to Colombians who have long faced criminal activities and, in that sense, he highlighted the Policy for Coexistence and Citizen Security, which was announced in December 2019 by President Iván Duque, in Medellín.
"This is a policy that we have to implement. It is a policy that has lines of prevention, culture of legality, transformation of environments and, as a central element, civic participation," said Trujillo.
He in the same way emphasized the most important points of the policy, such as the strengthening of the Police in the streets, prioritizing military and police intelligence, relying on technology to increase security and focusing on combating the most important crimes.
"We are going to propitiate and stimulate a new citizen feeling, so that all the capacities and achievements improve the perception of security in the different cities of Colombia," he said.
Finally, the head of Defense was emphatic in pointing that pedagogy must be implemented with the policy, so that citizens themselves internalize it, comply with it and so contribute to improving safety rates.
"The process of presentation of the politics has already begun and for the coming months there is a fundamental task that will lead us to act constantly. If we make people to know and share it, we will be making a dream come true: Colombians living and working in peace," he concluded.
Source: defense Sector Communication - Ministry of National Defense