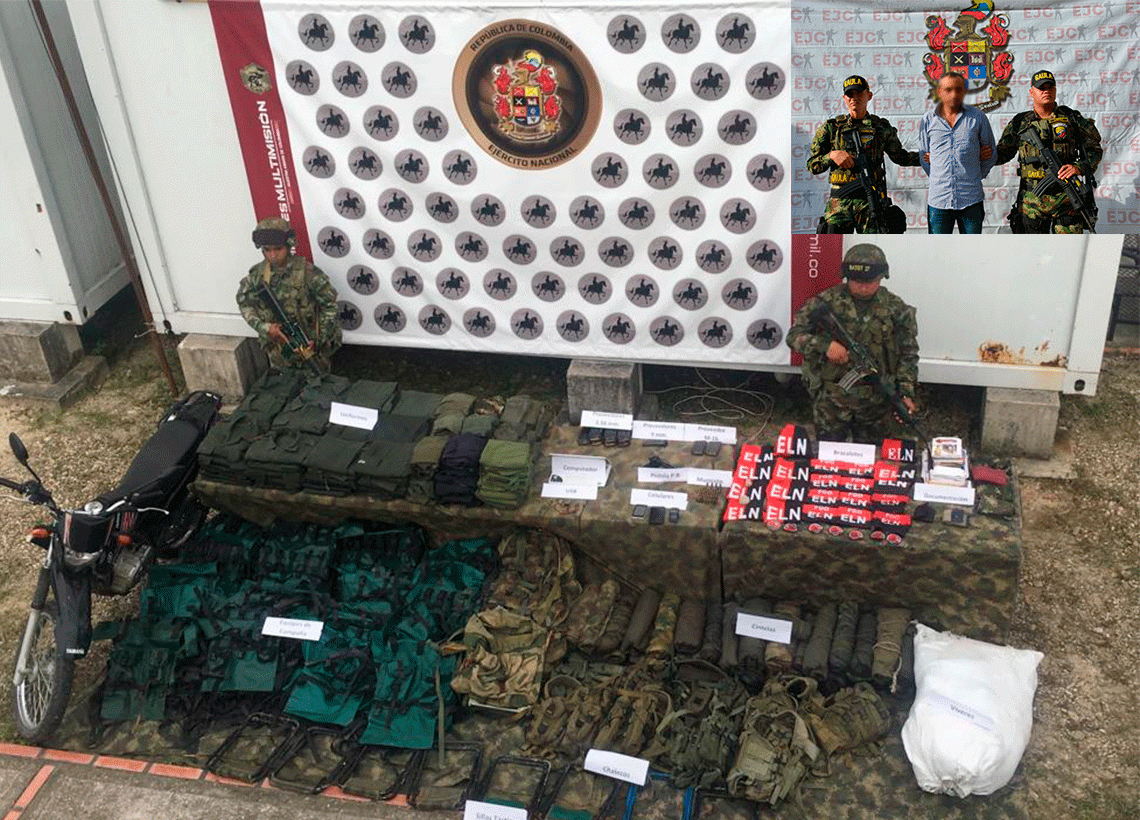 With this result, there are already four ELN leaders, neutralized in the last 10 days in Arauca, which represents their destabilization because they lose more and more command and control over their ranks, as well as their criminal capacities.
In military operations, framed in the Bicentenary plan "Heroes de la Libertad", troops of the Eighth Division with their Task Force Quiron could give a heavy blow to the organized armed group Eln that commits crimes in the department of Arauca.
The military operation that led to the dismantling of a camp area with capacity for more than 20 guerrillas and the capture of two of its members, including alias 'Puntillón', the main leader of the company 'Compañero Tomás', was achieved through search and control of the area, carried out by units of the Land Operations Battalion No.27, in the hamlet islas del Cusay of Fortul, where they had an armed combat with approximately 10 members of the illegal organization, who subsequently fled.
Alias Puntillón, newly appointed head of this criminal structure, with 17 years of criminal experience, was head of the group 'Rafael Villamizar' with interference influence in the municipalities of Arauca and Cravo Norte, from where he directed terrorist operations such as the attack on a Police station and the facilities of the Brigade 18 the capital city of Arauca in 2014. He was an explosives expert; he led criminal operations against the critical infrastructure of the State and the civilian population, and he ordered the so-called "pistol" plan against members of the security forces. Therefore, the First Special Prosecutor's Office issued an arrest warrant for the crimes of aggravated homicide and rebellion.
In addition, a 9mm caliber pistol, a motorcycle, 407 cartridges of different calibers, 12 magazines, abundant military accessories, 102 detonators and 12 antipersonnel mines were seized. This explosive material was destroyed under controlled conditions in the place.
Once the military operation was completed, the community gave notice of an injured person to whom the combat nurse provided first aid and, with the accompaniment of the Municipal authorities, that person was taken to the Hospital del Sarare, where recovery advances satisfactorily.
Source: Quiron Task Force