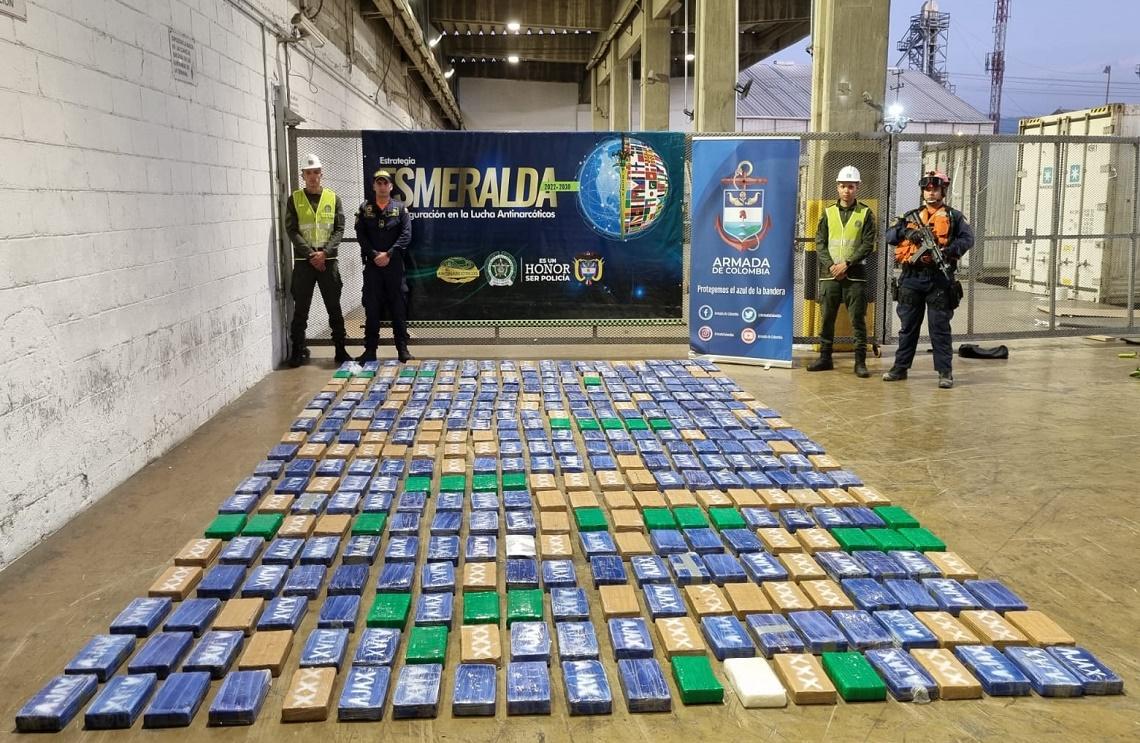 The finding of this illegal merchandise that was hidden in the middle of export products represents losses of 23 million dollars for organizations serving drug trafficking.
In the course of a coordinated operation conducted by the Military and the police against drug trafficking organizations, more than 390 kilograms of cocaine hydrochloride were found by troops hidden in a container with export products and destined for a port in Europe.
The result was given at a port facility in Santa Marta, after a rigorous inspection carried out by the Colombian Navy together with Anti-Narcotics Police units, who found 400 rectangular packages apparently with illicit substances, inside some boxes with export products.
The material found in the packages was taken to the Approved Preliminary Identification Test - PIPH, where it was possible to establish that it was 391 kilograms of cocaine hydrochloride.
This illegal merchandise would belong to a drug trafficking structure associated with the Organized Gang known as Conquistadores de la Sierra, who would have criminal alliances within the ports and maritime terminals of the United States and Europe.
With this finding, the drug trafficking organizations that commit crimes in this region of the country will stop entering approximately 23 million dollars into their finances and will stop selling more than 978 thousand doses of cocaine on the international illegal market.
The material was put into custody of the authorities; during the procedure no arrests were made.
Source: Press – Navy of Colombia