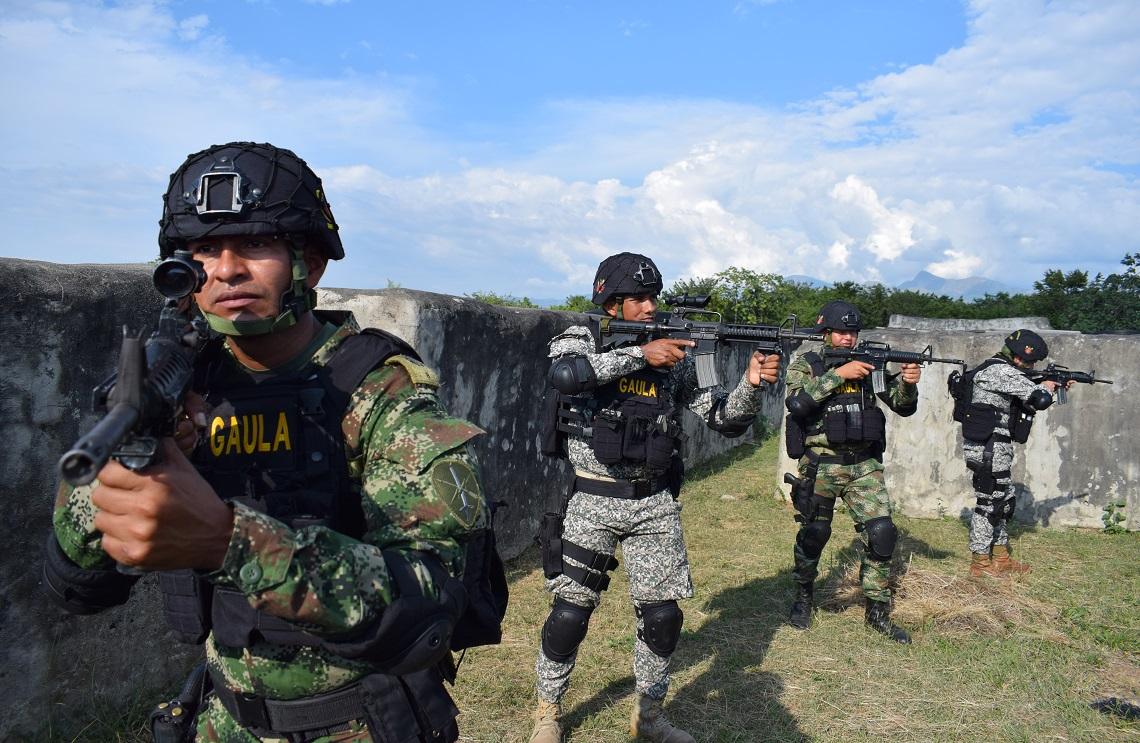 With 37 high-impact arrests made in the last 15 days, the Military Gaula (anti-extortion and anti-kidnapping group) have achieved significant results against kidnapping and extortion, reducing the operations of organized armed groups in the country.
It should be noted that the Military Gaula (Anti-Extortion and Anti-Kidnapping Group) of the eastern Antioquia, after joint intelligence and investigation work with the Technical Investigative Corps, the National Police and the Military Units, captured 8 individuals for the crimes of aggravated and consummated extortion, most of them, were part of the Organized Criminal Group, GDO. The Military Gaula (Anti-Extortion and Anti-Kidnapping Group) of Norte de Santander, in the same way, in joint operation, managed to capture alias "Páez," second ringleader of Los Rastrojos.
This year 159 people belonging to common criminality have been captured for the crimes of kidnapping and extortion; 43 are members of the organized armed groups (GAO) such as the Clan del Golfo, Los Pelusos and Los Caparros; 23 are members of the residual Organized Armed Group (GAO-r) and 15 members of the Organized Criminal Groups (GDO).
The Military Gaula continues to strengthen its capacities to fight criminals who commit kidnapping and extortion. In the same way, it meet the community to prevent against these crimes against the freedom and tranquility of Colombians.
Source: Military Gaula