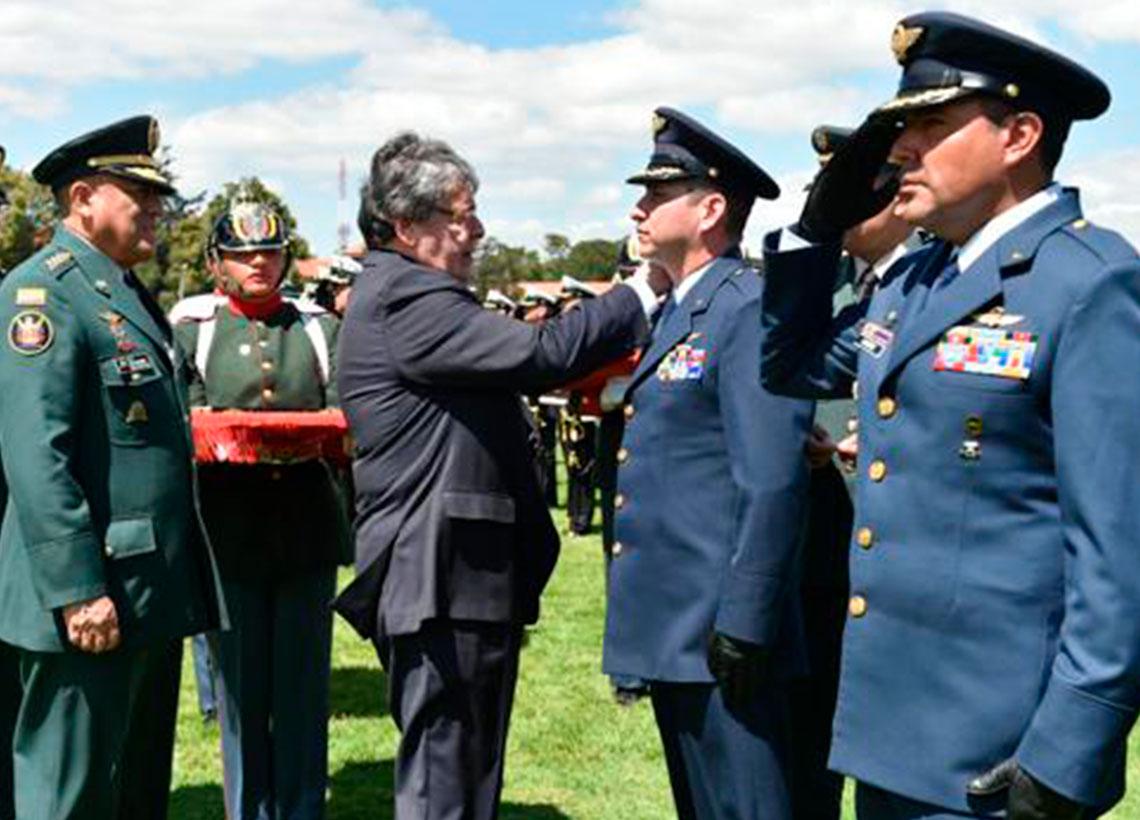 The Minister of Defense, Holmes Trujillo, presided over the promotion ceremony of 175 officers of the Military Forces, whom he congratulated for reaching a new step in their military careers and urged them to multiply efforts in the commitment they assumed to the country.
The ceremony was held at the parades field 'Batalla de Boyacá' of the María José María Córdova Military School, where 88 officers of the National Army were promoted to the rank of Colonel; 37 of the Air Force and 15 of the National Navy; in the same way, 35 Navy Captains of the National Navy promoted.
The head of the Defense said in his speech that Colombia faces many challenges, which force the Security forces to be attentive and on alert. "You have to understand that you have assumed a greater commitment to the country, to the good Colombians," said the Minister when he spoke to the officers of the three branches.
In the same way, Minister Trujillo made a special call to the entire Security forces to intensify the work against the situation of drug trafficking. "This year we have managed to stop the exponential growth trend of the llicit plantations and we reached the goal of 80 thousand hectares eradicated, but I want for 2020 a new direction in the fight against this fierce condemnation that we have had to suffer," said the Head of the Defense.
Source: Ministry of National Defense