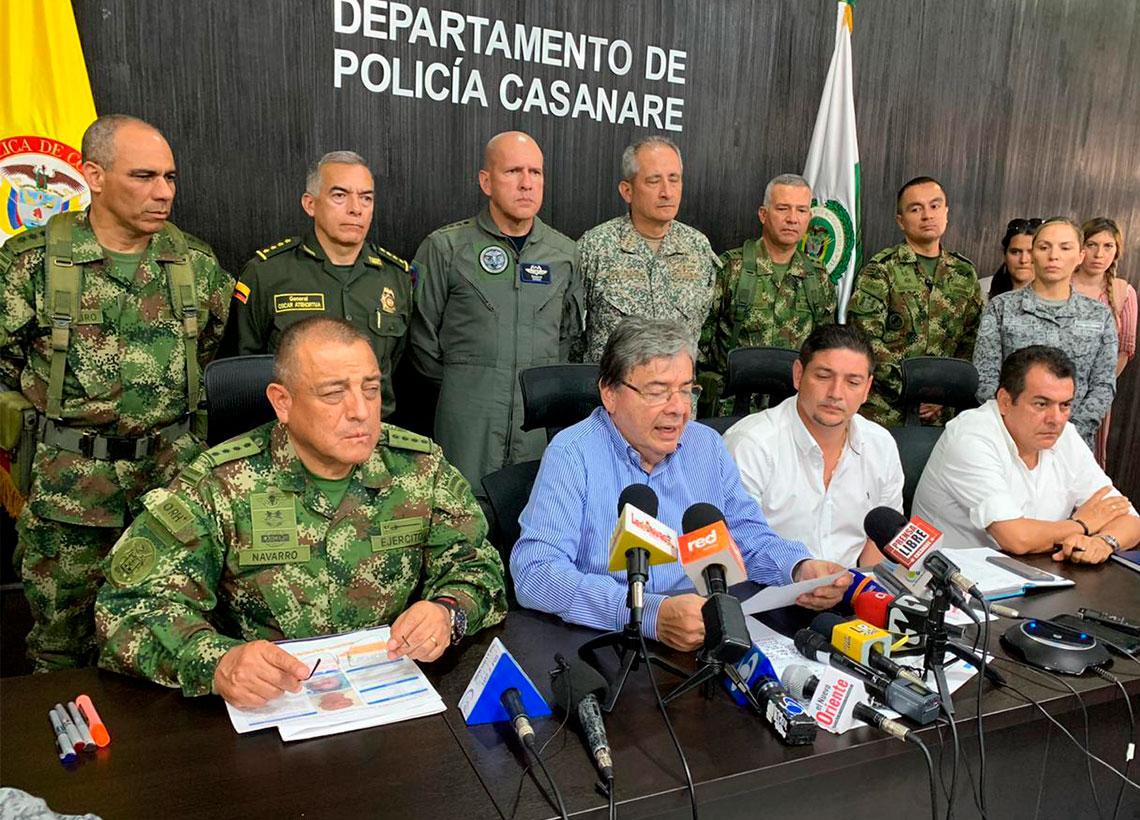 The Minister of Defense, Carlos Holmes Trujillo, denounced that the attack perpetrated by the Organized Armed Group, ELN, in the early hours of this Friday was directed to houses of the Casanare Air Group in which civilians live, including older adults and children.
After a security council in Yopal, along with the military and police commanders, as well as the local authorities, the Minister said that "the terrorists used the explosives against houses where civilians slept. 83 adults, 4 of them older adults, and 14 children (6 children under 6 years and 8 with ages ranging from 12 to 15, where in the buildings, all in a state of defenselessness.
Trujillo in the same way said that the Colombian Air Force noncommissioned officer who was injured in the attack is recovering and said that "we have talked to her and she is doing well, with the morale."
In addition, he announced that the National Government, the Casanare Governor and the Municipality of Yopal, will announce a reward of up to $ 50 million pesos for information that leads to the identification, discovery and capture of those responsible for this attack.
It was in the same way decided to strengthen the presence of the Security forces in the department permanently. The head of the Defense said that on January 30, another Security Council will be held in Casanare, which aims to Prepare a pilot plan for the implementation of the Policy of Coexistence and Citizen Security. In the same way he said that on January 17 there will be a work table on immigration in the department.
Finally, Minister said that "the Security forces send a message of solidarity and tranquility to the people of Casanare"
Source: Defense Communication - Ministry of National Defense