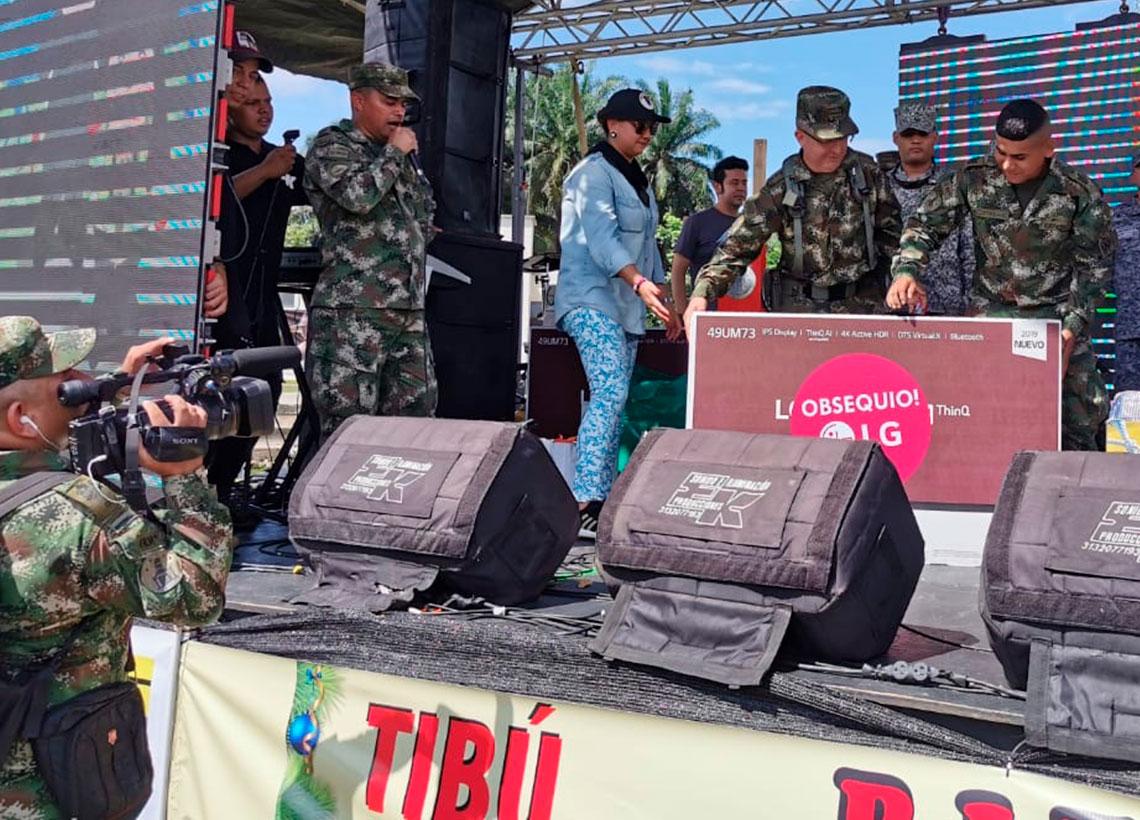 The Military Base of Tibú was one of the four national environments chosen by the Ministry of Defense to exalt the commitment of the bicentenary soldiers of the Military Forces who day by day provide security in the Colombian territory. This is an Activity that year after year gives to the heroes of the country Christmas presents and messages of thanks from the Colombian children through the Correo de la Gratitud campaign.
The event that was attended by the Minister of Defense, Carlos Holmes Trujillo; the General Commander of the Military Forces, General Luis Fernando Navarro; the Second Commander of the National Army, General Mario Valencia, Miss Colombia, María Fernanda Aristizabal and the humorist Frey Quintero "Boyacoman".
In the activity the soldiers enjoyed a delicious lunch, recreational activities, humorous spectacle and live music, as well as the distribution of presents and letters of thanks though the hands of the military commanders.
This space led to an environment of healthy recreation for the military, and also to raise awareness and call to reflect on the operation carried out by the Security forces.
At the end of the activity, the Minister of Defense expressed to the soldiers of the Vulcano Task Force their gratitude and admiration for the work they do every day in the region of El Catatumbo, and in the same way he highlighted the commitment of the Second Division of the National Army to the wellbeing of this area of ​​the country.
Source: Vulcano Task Force