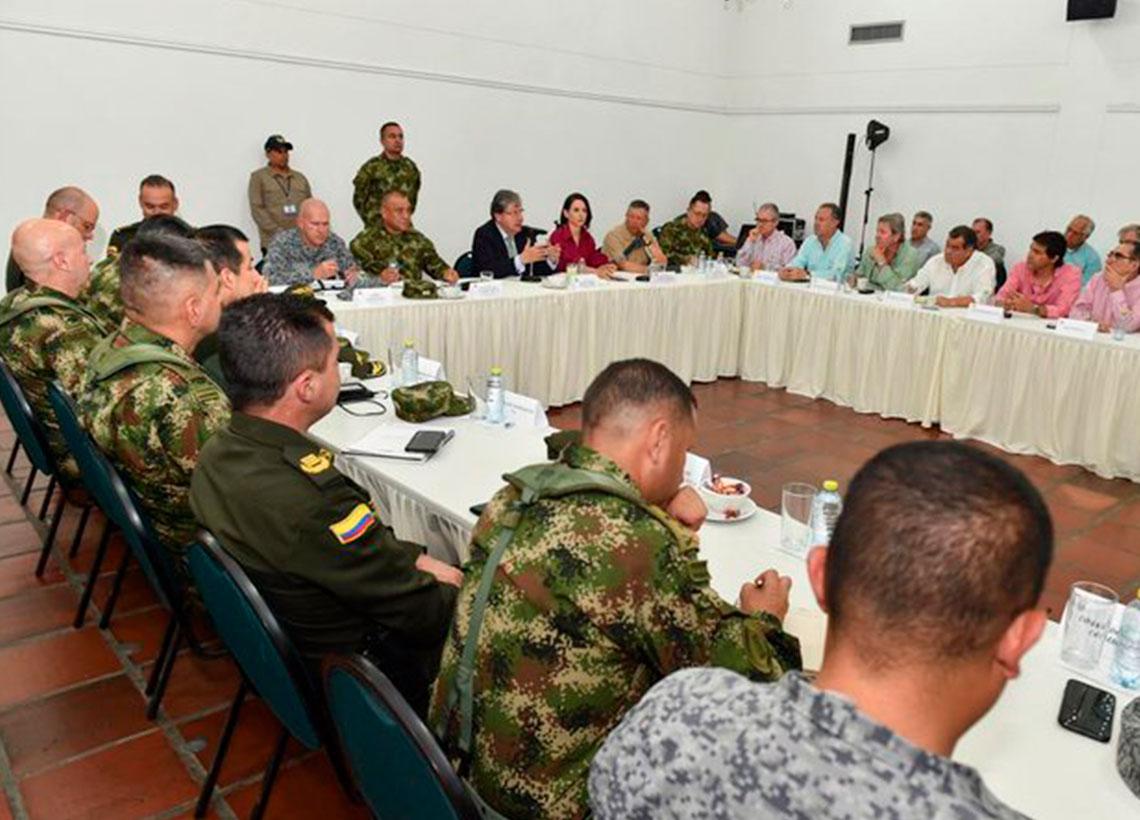 After hearing the concerns of the representatives of the Association of Sugar Cane Cultivators of Colombia, Asocaña, and all its affiliates, the Minister of National Defense, Holmes Trujillo, reaffirmed the missionary task of the Security forces to ensure tranquility, security and coexistence in the southwest of Colombia.
Accompanied by of the Military and Police top Commanders, Minister Trujillo said that "measures are being taken in what it has to do in military, security and productive development matters, which will be launched, and naturally, the presence of the State."
Finally, the Defense minister, informed that in the framework of the meeting, where the authorities of the regional order in the same way participated, the situation of some sugar cane growers in Cauca and in Valle was analyzed and specific measures were taken to guarantee the normal development of the productivity in the region.
Source: Sectorial Communication - Ministry of National Defense