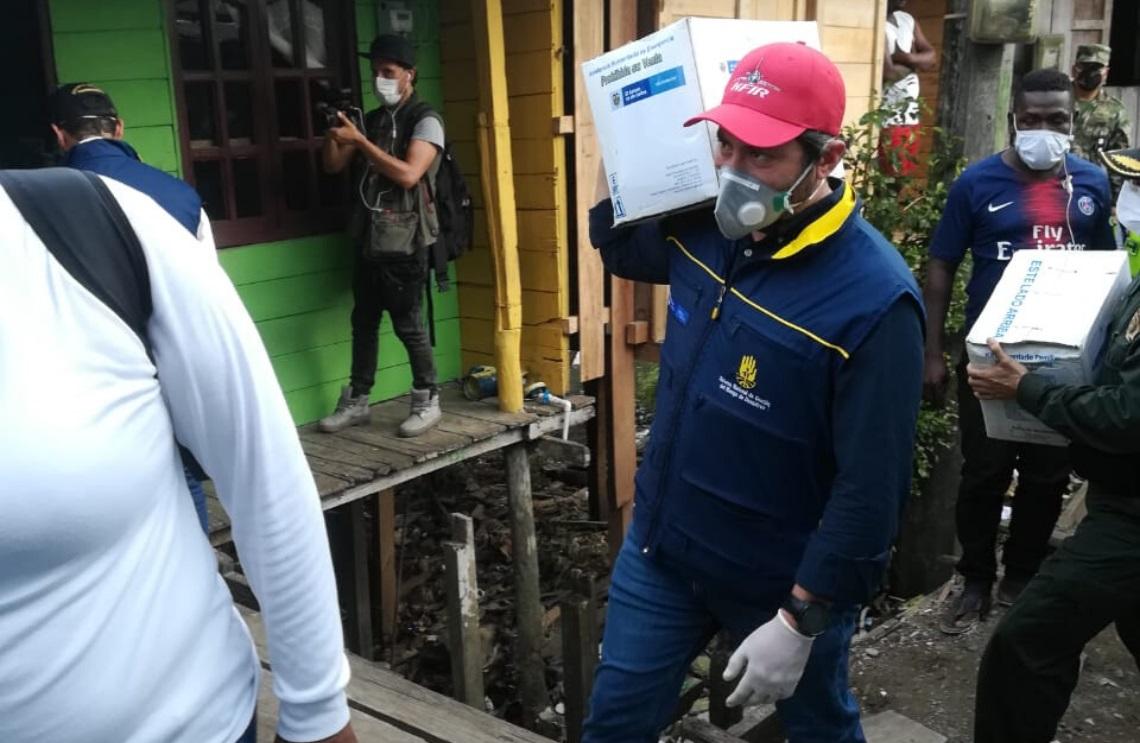 Deputy Minister of Defense for Strategy and Planning, Jairo García, accompanied the "Colombia is with you" campaign by the Ministry of the Interior, which this weekend reached Tumaco, in the department of Chocó; security meetings were in the same way conducted in these town.
The tour started in the coastal town of Tumaco, where the main beneficiaries of humanitarian aid were the social leaders, human rights defenders, religious communities, indigenous communities, and black people communities.
Subsequently, Vice Minister García received six engines, donated by the Nariño Governorate, which seeks to strengthen the capabilities of the navy Infantry Brigade No. 4 to reinforce the protection of inhabitants in the rivers of the coastal municipalities of that department, as well as fighting the situation of drug trafficking on those river routes.
In this sense, Governor, Jhon Rojas, thanked the work of the Security forces in that region and reported that $ 279 million pesos were invested to put the equipment into operation, to "provide the best conditions to our Military and Police Forces, who watch over for our safety. "
Subsequently, Deputy Minister García traveled to Quibdó together with the Deputy Minister of the Ministry of the Interior, Daniel Palacios, to support the distribution of aid of the frame of the 'Colombia is with you' campaign.
Source: Sectorial Communication - Ministry of National Defense