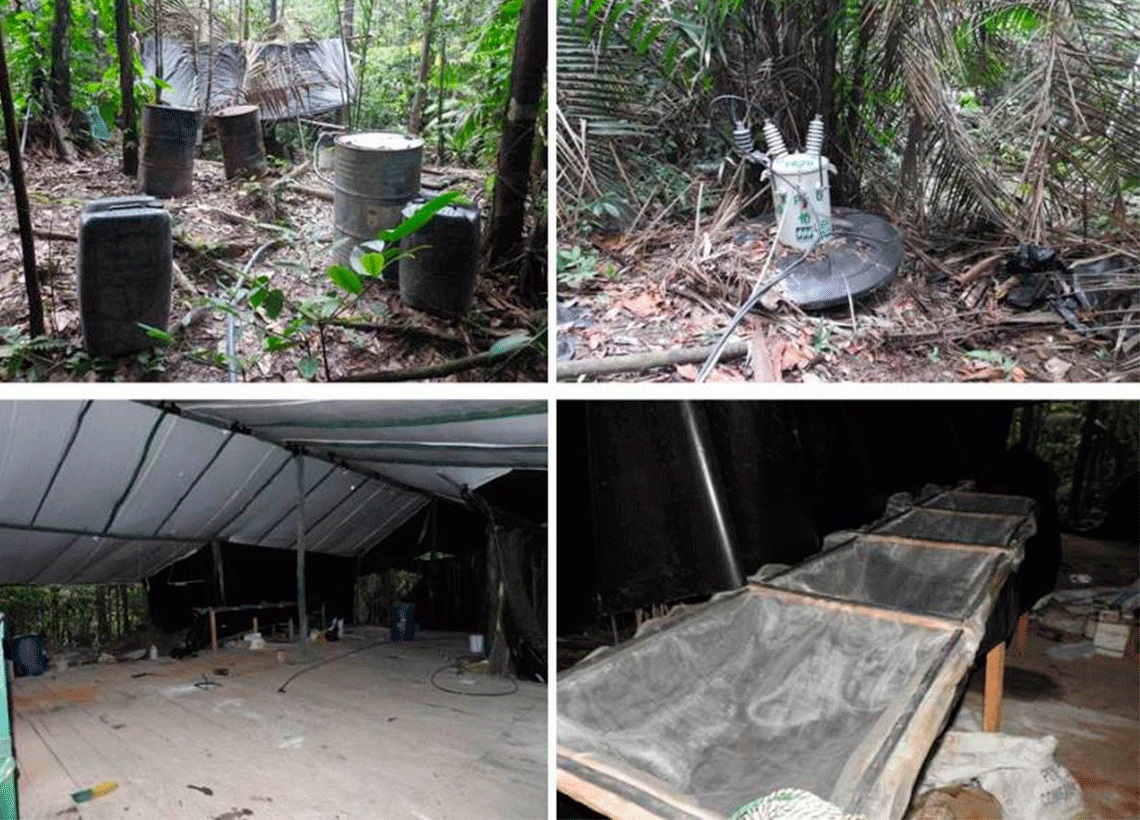 The Twenty-second Jungle Brigade tirelessly work to fight against drug trafficking in the department of Guaviare, where in the last week it found and destroyed 11 coca base paste laboratories.
Troops of the National Army in the framework of the Bicentenary Plan Heroes of Freedom, have found and destroyed under controlled conditions, 11 coca base paste laboratories. With this, they are already 218 illicit structures found this year that would belong to the finances group of the Organized Armed Group, GAO, Residual, Structure Primera.
The troops found the laboratories in the hamlets Guanapalo, Araguato, Gavilanes and Puerto Córdoba, rural areas of San José del Guaviare; Caño Moscu and the hamlet New York, in the municipality El Retorno, in the same way in the department of Guaviare. Inside the structures, the troops found abundant precursors (solid and liquid) that would be used for the production of the alkaloid.
The Fourth Division Command and the Twenty-Second Jungle Brigade, reiterate their commitment to continue providing tranquility and invites the public to denounce any act of suspicion that threatens wellbeing and safety, through the cell lines 3132150029 - 313 2154399 or the toll free number 147.
Source: National Army