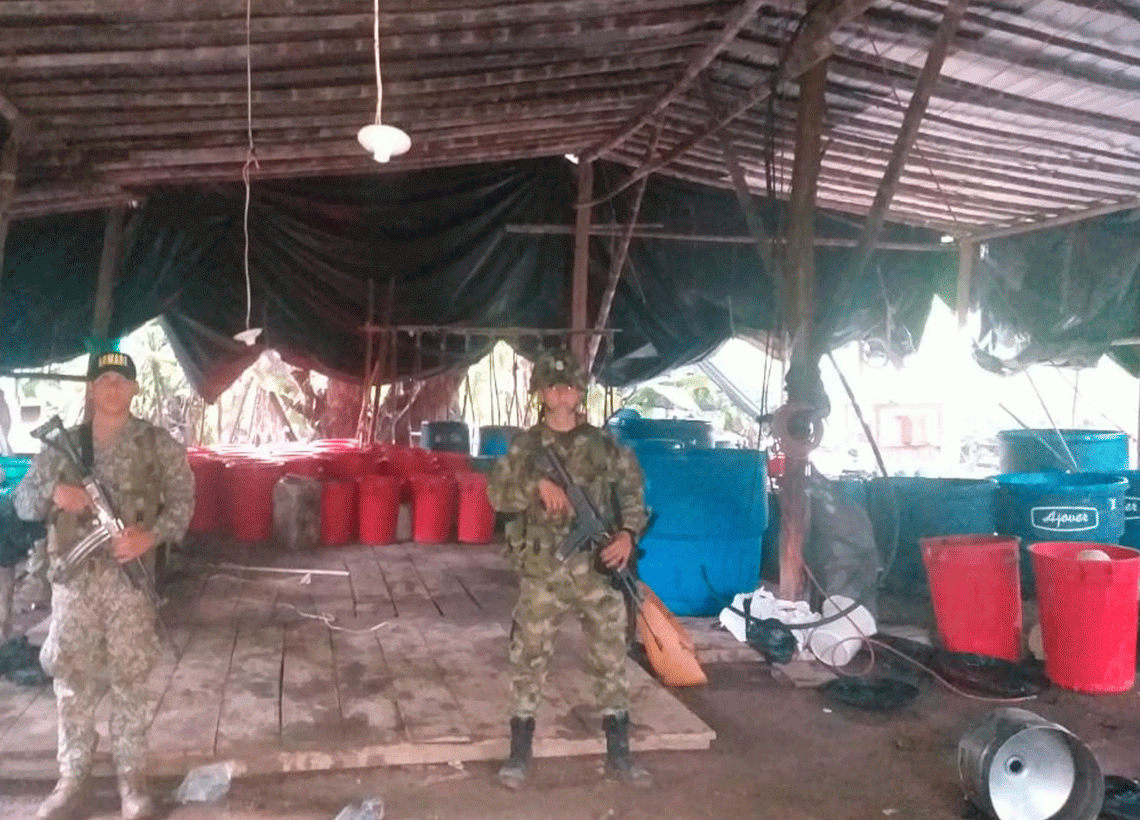 Troops of the Colombian Navy in joint operations with the Army and coordinated with the Police, find and destroy a gigantic laboratory used for the production of cocaine hydrochloride in the municipality of Puerto Asís, department of Putumayo.
The laboratory was made up of five wooden structures of different dimensions. Inside, troops found 473 kilograms of cocaine hydrochloride, 1,492 gallons of liquid precursors consisting of 35 gallons of hydrochloric acid, 220 gallons of prepared gasoline, 720 gallons of solvent and 517 gallons of acetone.
In the same way, 607 kilograms of solid precursors were found by troops such as 175 kilograms of sodium bisulfite, 350 kilograms of calcium chloride, 32 kilograms of permanganate and 50 kilograms of caustic soda.
In addition, they discovered different devices for the manufacture of alkaloids such as "Martians" (distillation towers), compressor, electric pump, power generator, pressing molds, an electric circuit, patches, vacuum packing, hydraulic press, 8 microwave ovens, 80 logos, 100 rolls of tape, 200 large and 50 medium plastic bags, 50 meters of galvanized pipe, among other material for the production of alkaloids. The laboratory and the materials, were destroyed in the place to prevent others' illicit production.
The laboratory had an estimated cost of more than three billion Colombian pesos and belonged to the finances of the Organized Armed Groups  -Residual structure 48.
Source: National Navy