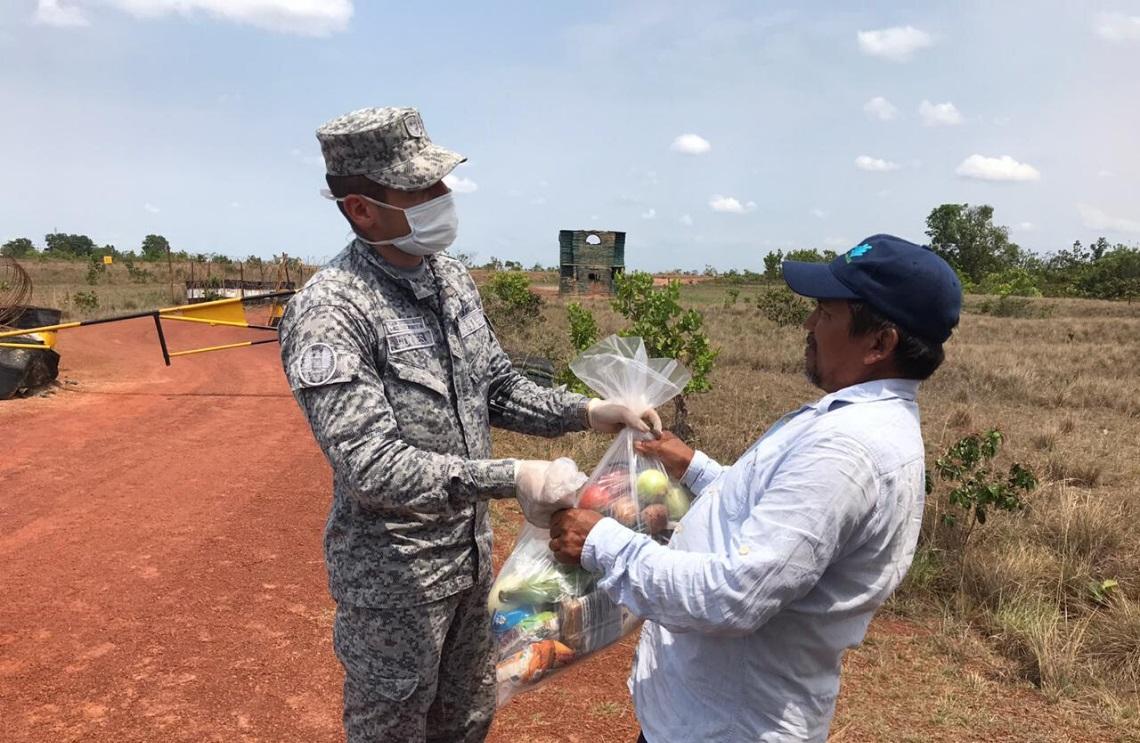 Through a voluntary contribution of members of the Eastern Air Group base, in Marandúa, in the department of Vichada, it was possible to collect food baskets for families near the unit, which have been hit by the covid-19 health emergency.
This operation was carried out with the participation of military and non-military personnel, who helped in this initiative led by Coronel Luis Arturo Rodríguez Meneses Air Base, donating basic baskets for 17 families in the Vichada department.
This distribution was made, with the accompaniment of military health personnel, maintaining security protocols against Covid 19, due to the needs of the inhabitants; in addition these inhabitants have difficult access to obtain their food; the unit maintains close ties of confidence during the emergency.
Source: press - Colombian Air Force