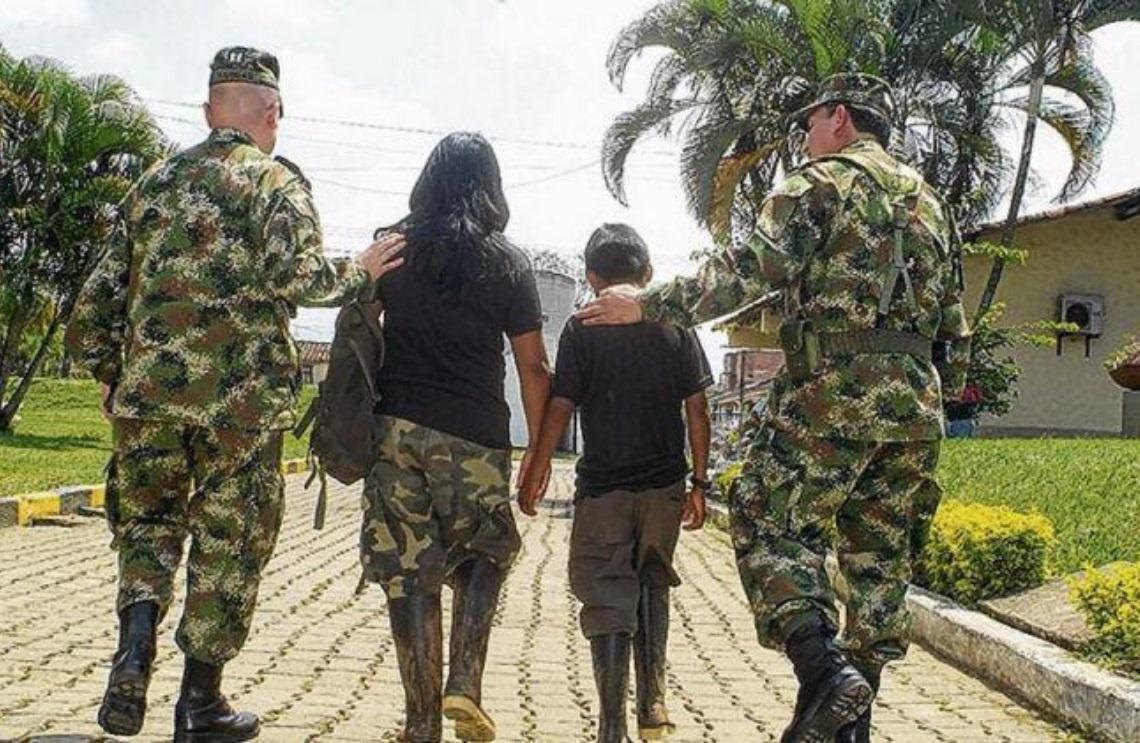 In April, recognized as the month of children, the National Army denounces the constant criminal  actions of the Organized Armed Groups, GAO, that persist in the practice of forced recruitment of minors, a crime typified as a war crime.
The soldiers of the National Army, in military and police operations, in coordination with the Colombian Navy, Colombian Air Force, with the support of the National Police, in an inter-institutional work with the Office of the Attorney General of the Nation, the Colombian Institute of Family Wellbeing, ICBF, and attending to the recommendations of early warnings, so far in 2020 have carried out important operations to recover minors of the ranks of armed groups.
During the course of the year, 29 minors have been recovered of the ranks of criminal groups that intend to use children and adolescents to commit criminal acts, carrying and using weapons or to being sexually exploited. Therefore, with these operations the National Army preserves the rights of citizens and contributes to the restoration of the rights of minors who are victims of forced recruitment.
The organized armed group that most recruits minors illegally in Antioquia, Córdoba and Chocó is the Organized Armed group, GAO, Clan del Golfo, it has recruited 21 minors; this group is followed by the residual GAO, with five minors, the GAO ELN, with two, and Los Caparros, with one minor.
Protecting children and adolescents from forced recruitment is a priority for the Army, and the figures demonstrate this. In the department of Antioquia, 23 minors have been recovered; in the department of Córdoba, 5, and in the department of Chocó, one minor. All were handed over for the restoration of their rights to the ICBF.
Source: National Army - News Agency