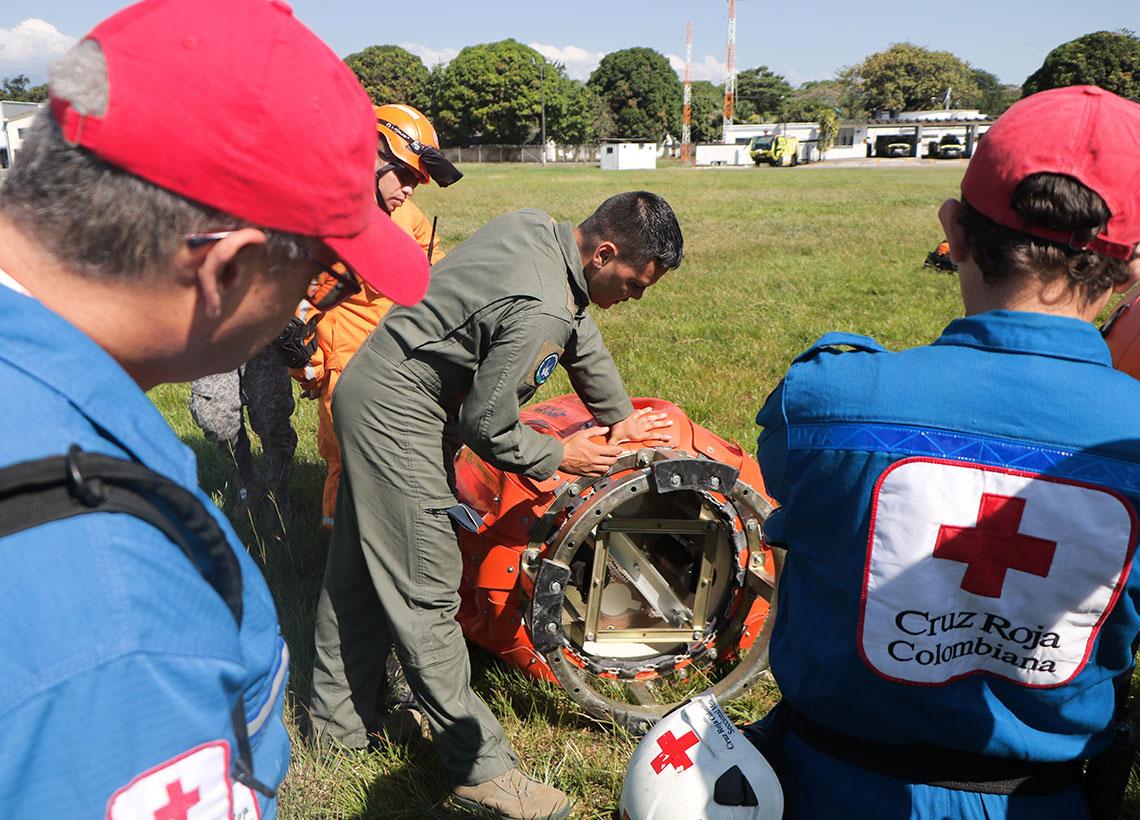 In response to the dry season in the Colombian Orinoquía region, the Air Force, through the Air Combat Command No.2, carried out a coordinated and interagency recurrent training that intends to continue strengthening through these trainings, concepts, operations and reactions of the relief agencies of the department of Meta to work in coordination, effectively managing the emergency situations that may arise due to forest fires.
For this practical exercise, the military unit had a Black Hawk UH-60 helicopter, equipped with the Bambi Bucket system, a pool with storage capacity of up to 10,000 gallons of water and ground-air communication equipment for personnel to Relief agencies so that they update what they learned in November about aircraft orientation.
The institutions that participated in this training led by the military personnel of the Capitan Luis Francisco Gómez Niño Air Base, are the Departmental and Municipal Office of Risk Management of Meta, the Villavicencio Firefighters, the Civil Defense and the Colombian Red Cross.
After the schedule of activities, the representatives of each institution thanked this space that the Air Force provided to create an inter-institutional synergy to act decisively in the face of adverse situations that may arise due to natural phenomena.
Source: Colombian Air Force