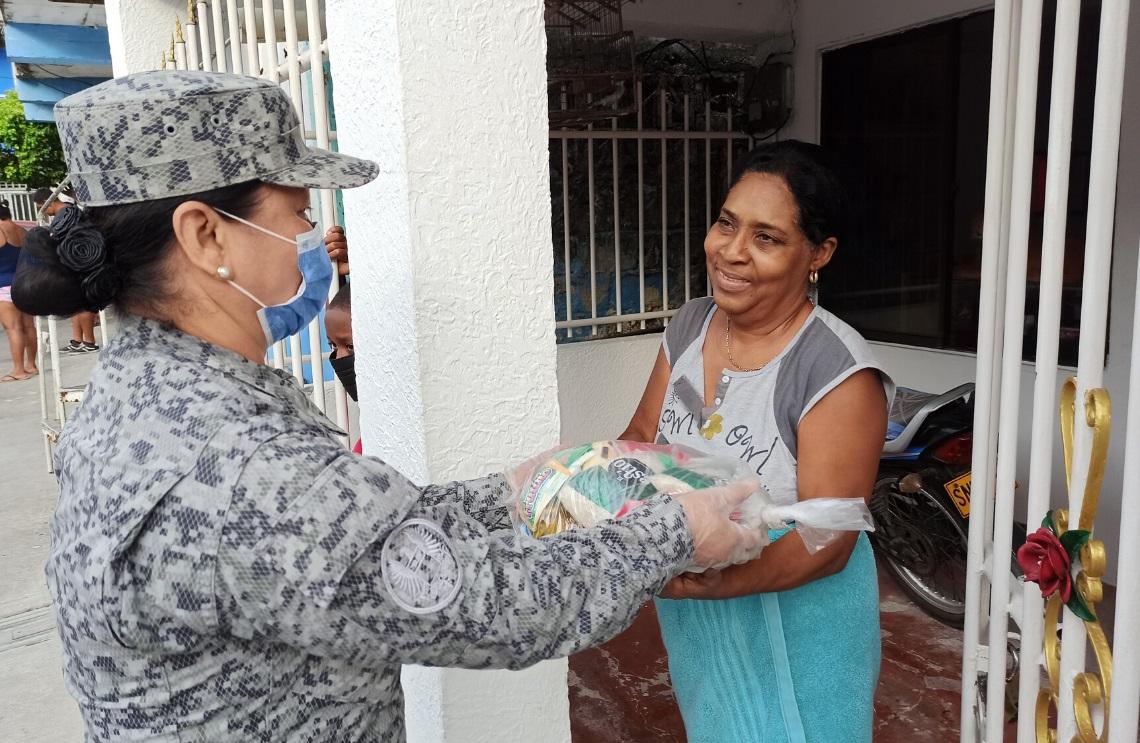 The Colombian Air Force distributed food kits in different sectors of the island of San Andrés.
The Colombian Air Force, in coordination with the Professional Officers of the Reserve of the Caribbean Air Group and the Air Combat Command number five, in Rionegro, Antioquia, carried out the distribution of food kits in different sectors of the San Andrés Island, benefiting hundreds of low-income families who had not received any type of aid.
This operation helps carry out the operational effort to generate well-being in the midst of the health emergency due to covid-19. Through cargo aircraft, around 170 tons of humanitarian aid have reached the Archipelago of San Andrés, Providencia and Santa Catalina, where the men and women of the air have carried out the necessary logistics to receive and distribute humanitarian aid.
"I thank the Colombian Air Force and the Officers of the Reserve, who have supported us with this humanitarian aid in different sectors such as Cocal, Rocosa, Schoooner Bay, El Cartucho, among others (...) so many families that today need this type of aid," said Presbyter Carlos Mejía, of the Carmel parish.
In effect, the Air Institution reflects its commitment and human warmth, by helping thousands of families in the island department and their food security to withstand the consequences of the present health emergency due to covid-19.
Source: press - Colombian Air Force