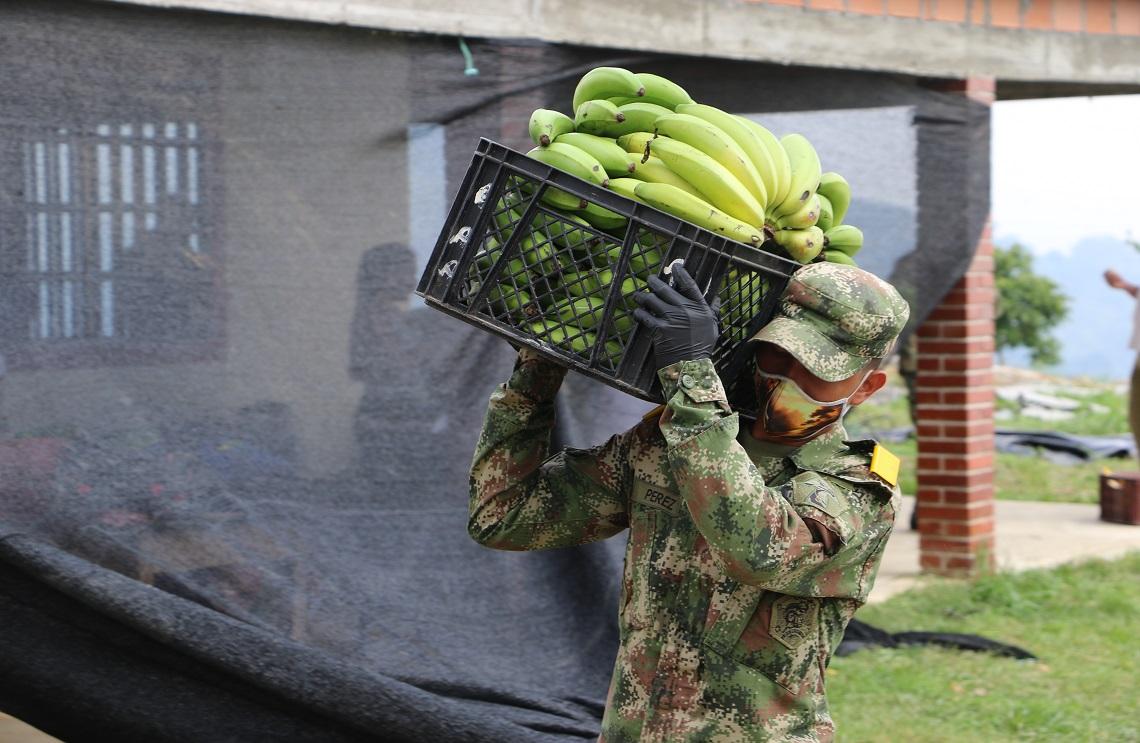 The initiative of the Fifth Brigade contributed to guarantee transport and the necessary personnel so that farmers could market their products door to door.
The execution of the "Del Campo a tu Casa" campaign, an initiative of the Fifth Brigade, unit of the Second Division of the National Army, led to the transportation and of the institution's personnel, with complete success, to facilitate more of 100 families of different regions of the Province of Soto Norte, Tona, Matanza, Zapatoca, Lebrija and San Vicente de Chucuri, could market their products in times of mandatory preventive isolation.
With more than 4,300 peasant food baskets marketed among the people of Santander and sales of more than 211 million pesos, the department's farmers reactivate their economy in a different way, this time without intermediaries and directly to the consumer's house, complying with the biosecurity protocols, promoting social distancing, preventing crowds and reducing the risk of contagion and spread of Covid -19.
This campaign ends after the economic reactivation that is taking place in the country and the measures issued by both the departmental government and the municipal mayors to continue supporting the region's agricultural sector.
This was the result of coordinated and inter-institutional work, to solve the needs of the families that require it the most, especially in times where get together is the way to overcome this health emergency.
Source: press - Fifth Brigade - National Army