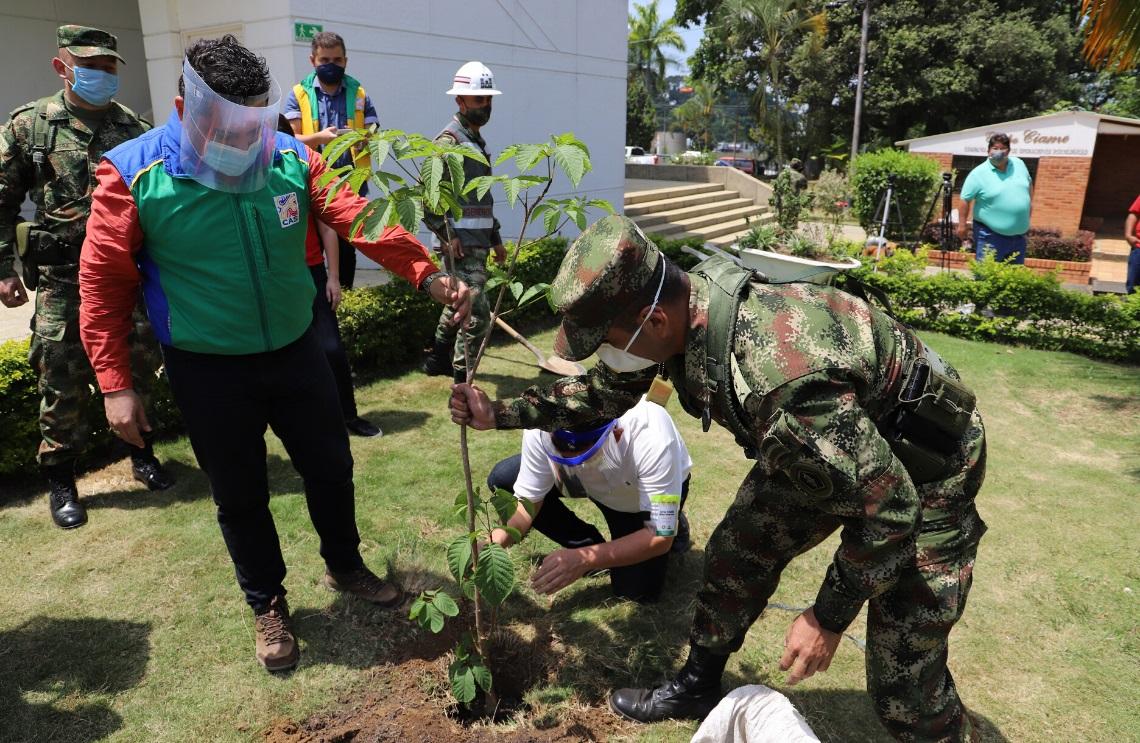 In the framework of the international day of Biodiversity and through the Environmental Bubble, efforts were combined to reforest the department and provide a better environment.
With a symbolic act, the Fifth Brigade, a unit of the Second Division of the National Army together with the Santander Regional Autonomous Corporation – CAS, and the secretary of agriculture of the Government of Santander, joined forces in an agreement of wills to execute the campaign: A million trees, a million friends, which is intended to plant about 15 thousand trees in the department, during the rest of the year.
The launch of this initiative was carried out within the framework of the celebration of the international day of Biodiversity and thanks to the coordination with the National Army through the Environmental Bubble and the Operation Artemisa. The units deployed in the department will carry out the support required to meet the department of Meta.
This campaign seeks to contribute to the conservation of the environment in Santander, generating a significant contribution to counteract the effects of deforestation and thus demonstrate once again that Colombian soldiers are trained to work in a coordinated manner in environmental management with the other authorities, working on the conservation of the resources that make this region a territory of biodiversity.
Source: press - Fifth Brigade - National Army