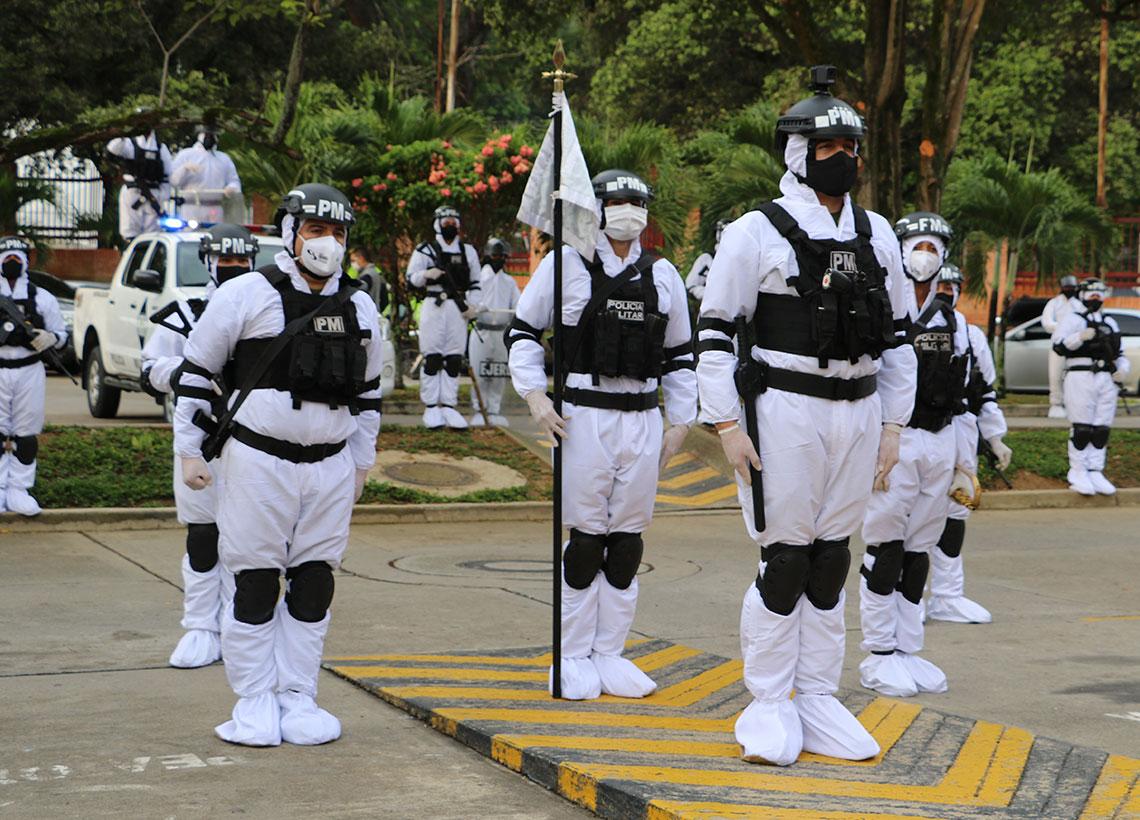 The objective is to strengthen the activities of accompaniment and support to the civil authority in the department, in harmonious collaboration with other State institutions.
The Fifth Brigade, of the Second Division of the National Army, activated together with the governor of Santander, the platoon Santander Somos Todos, composed of soldiers of the Military Police of the Services Battalion Mercedes Abrego of this unit.
This detachment is trained in various tasks of support to the Civil authority, in the framework of Operation San Roque and has as main function, strengthen the support that has been provided to the territorial and municipal government institutions in everything related to security, distribution of humanitarian aid and compliance with the measures decreed for the mitigation and Prevention of COVID - 19 in the region.
The staff complies with all protocols and elements of biosecurity and personal protection that were distributed by the governorate of Santander, to ensure the preservation of troops and civilians.
Source: press-Fifth Brigade of the National Army