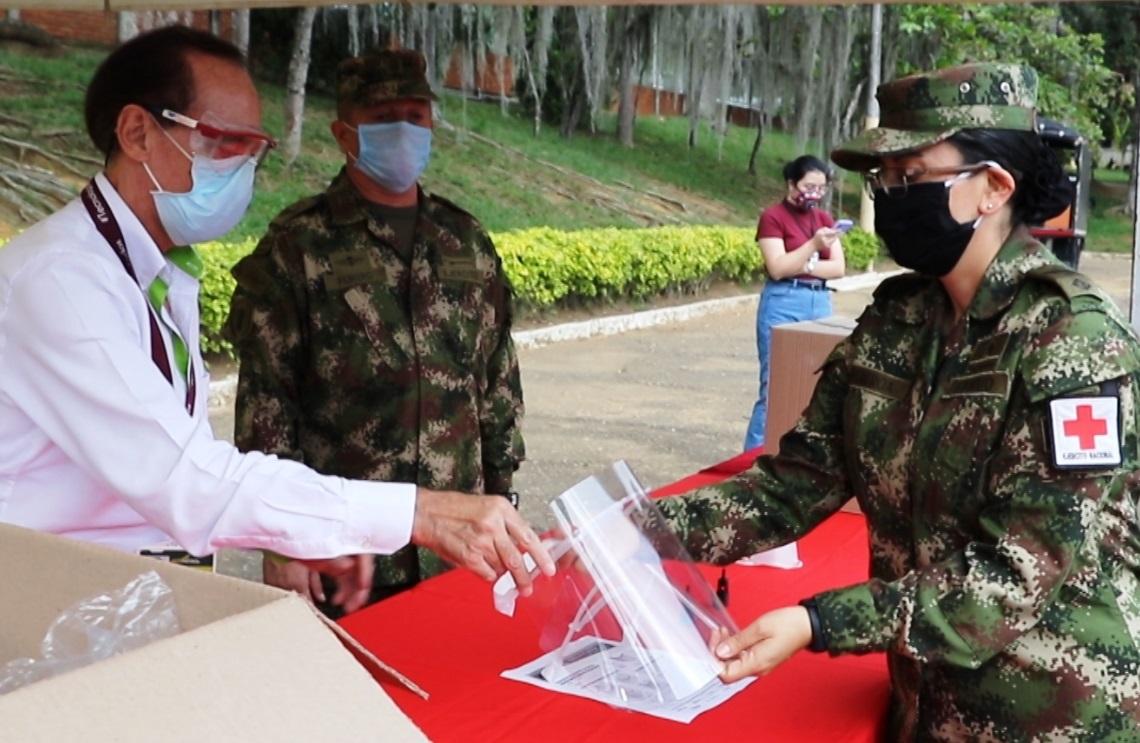 This contribution strengthens the biosecurity measures implemented in the institution for the conservation of the military forces and the protection of the community.
The Fifth Brigade of the Second Division of the National Army received from Ecopetrol 8,000 masks of personal protection to contribute to the mission of the soldiers and strengthen preventive measures to prevent covid-19.
The masks were made by companies from Santander and are made of a lightweight material, which allows to be used for long periods of time and can be disassembled for proper cleaning.
Thanks to this contribution, this Unit has the appropriate biosafety elements, both for personnel who constantly go out to exercise military territorial control operations, and for the institution's health personnel who are exposed day by day to environments of contagion in fulfillment of the constitutional mission.
Source: press - Fifth Brigade - National Army