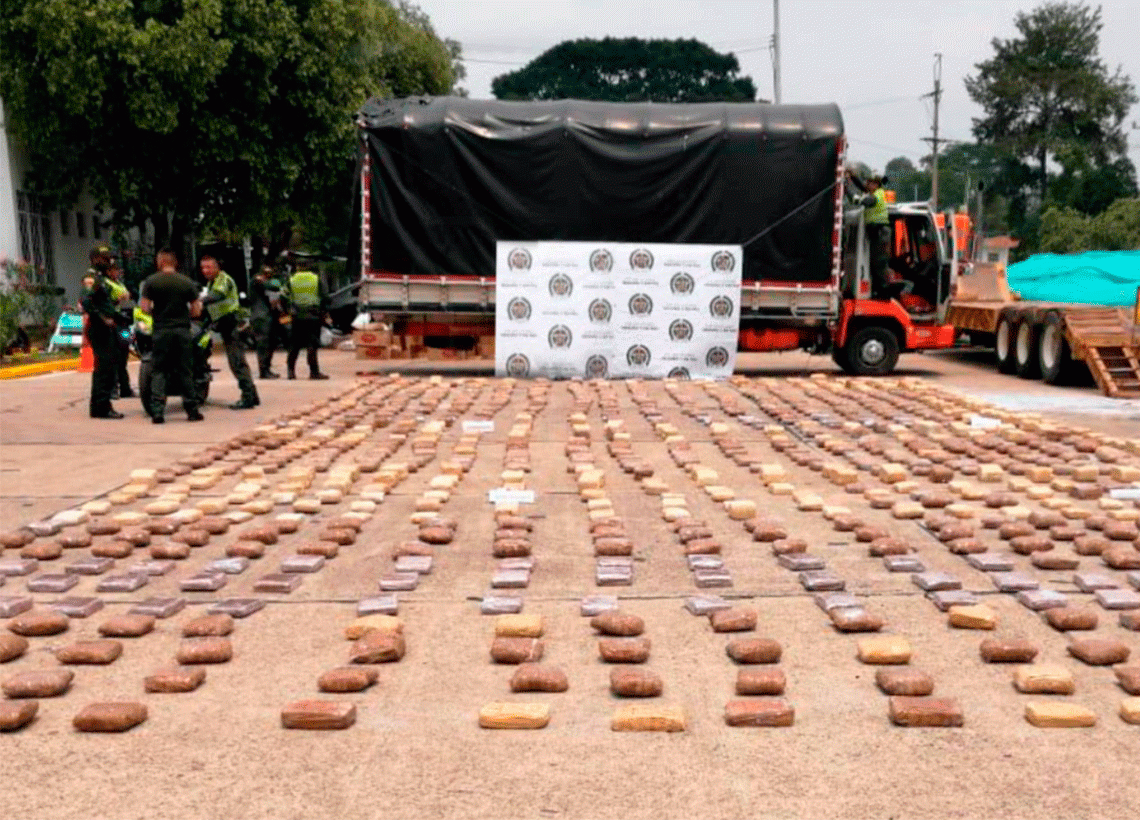 The cargo was valued at around 870 million pesos and apparently was transported to Cúcuta, in the department of Norte de Santander. In the frame of the Plan "Heroes del Bicentenario", troops of the Fifth Brigade, of the Second Division, through the Artillery Battalion of Campaign No.2, in coordination with the National Police, captured in flagrancy an individual when he transported a shipment of 580 kilograms of marijuana, on the road that connects Barrancabermeja, in the department of Santander with the municipality of San Alberto, in the department of Cesar.
The individual, 39, went driving a truck, which was covering the route from Caloto, in Cauca and apparently intended to reach the city of Cúcuta, in Norte de Santander.
Half of the vehicle was occupied with packages of fried foods and at the end of the body 945 packages were hidden wrapped in gray and black plastic; once verified, it was found that it was the illicit substance, valued at 870 million pesos, about US$ 277,800.
The man, the vehicle and the material were put into custody of the judicial authorities and now he must face trafficking, manufacturing or carrying narcotics charges.
Source: Fifth Brigade of the Army