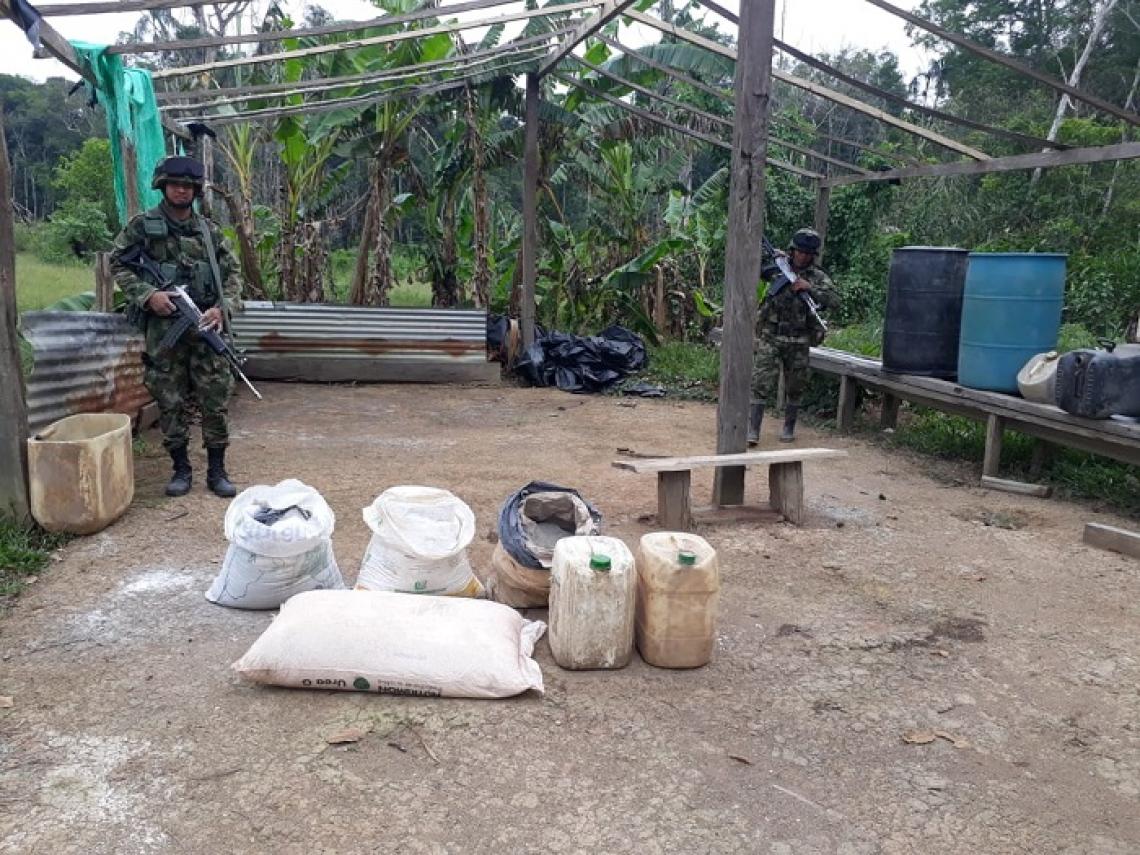 The military operation was carried out in the Nueva Colombia village, rural area of ​​the municipality of Puerto Rico, department of Meta, where the soldiers of the Ground Operations Battalion No. 7, found this rudimentary manufacturing structure of approximately four square meters.
The laboratory contained 400 kilograms of chopped coca leaf, 60 gallons of DIESEL, 120 gallons of processed DIESEL, lime, sulfuric acid, ammonium nitrate and other elements needed to obtain the alkaloid.
During 2019, the Joint Task Force Omega has managed to find and neutralize 45 laboratories used for the production of illicit substances, significantly damaging the finances of illegal armed groups, thus ratifying its commitment to counteract the instability factors that harm the Colombian people.
Source: Joint Task Force Omega