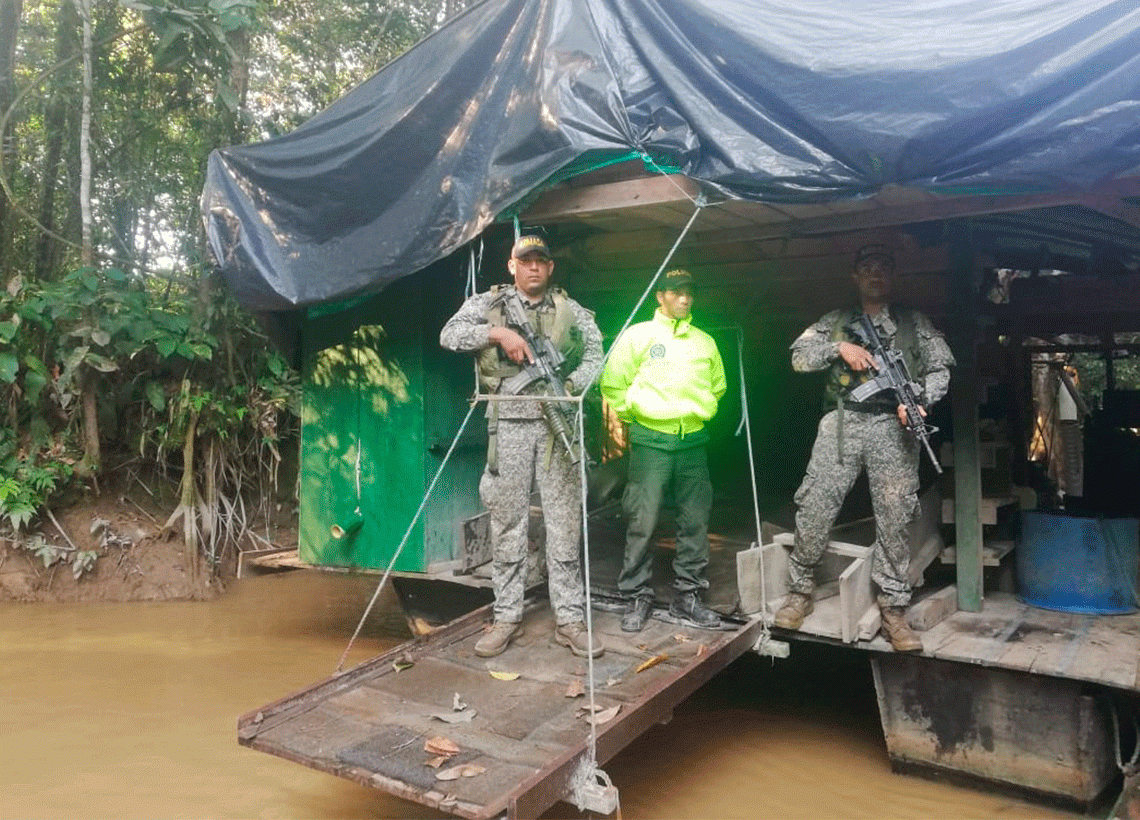 The Colombian Navy in joint operations with the Air Force and coordinated with the Judicial Police and Prosecutor's Office, detected and destroyed three floating structures, "Dredges", which were used for illegal mining in the area El Salado, municipality of Curillo, in the department of Caquetá.
The operation was carried out through fluvial control and inspection operations, thanks to information provided by intelligence. Troops of the Marine Infantry Battalion No.33 of the Colombian Navy, Air Force personnel, Judicial Police and Prosecutor's Office, achieved the discovery of three floating dredgers with measures of 5 meters wide and 12 meters long and chemical material required for activities of exploitation and illegal exploration of mineral deposits.
The material was destroyed under the supervision of the authorities.
Source: Southern Naval Force