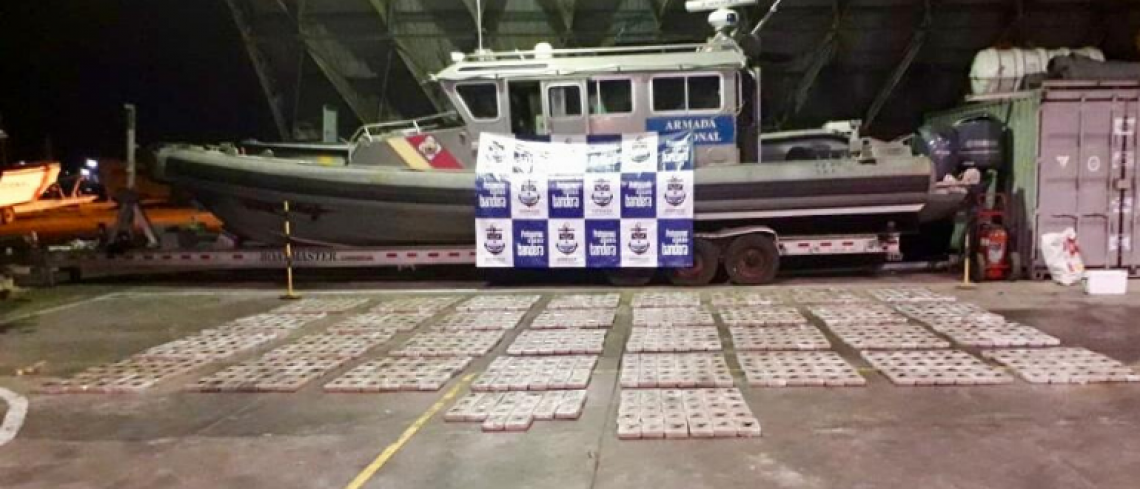 This blow to the narcoterrorism organizations was reported when Coast Guard units of the Pacific Naval Force detected a lobster boat, manned by three Colombians, who were moving at high speeds by the mouth of the Naya River, ignoring the call of the authorities, so a pursuit immediately initiated.
At the time of the interception, the units found 34 bags inside the boat, which stored 1,010 rectangular packages containing, according to physical characteristics, illegal substances. In the same way. Troops found 15 barrels with 500 gallons of fuel, communication equipment and provisions.
The boat, along with the cargo and the three individuals, were taken to the pier of the Coast Guard Station of Buenaventura, where the analysis gave a positive result for cocaine hydrochloride.
The three men were captured and put into custody of the authorities for judicial process.
With this important finding, the Pacific Naval Force Units prevent more than 33 million dollars from entering the financial structures of the residual organized armed Group E30, which have criminal interference in the departments of Cauca and Valle del Cauca.
Source: Colombian Navy