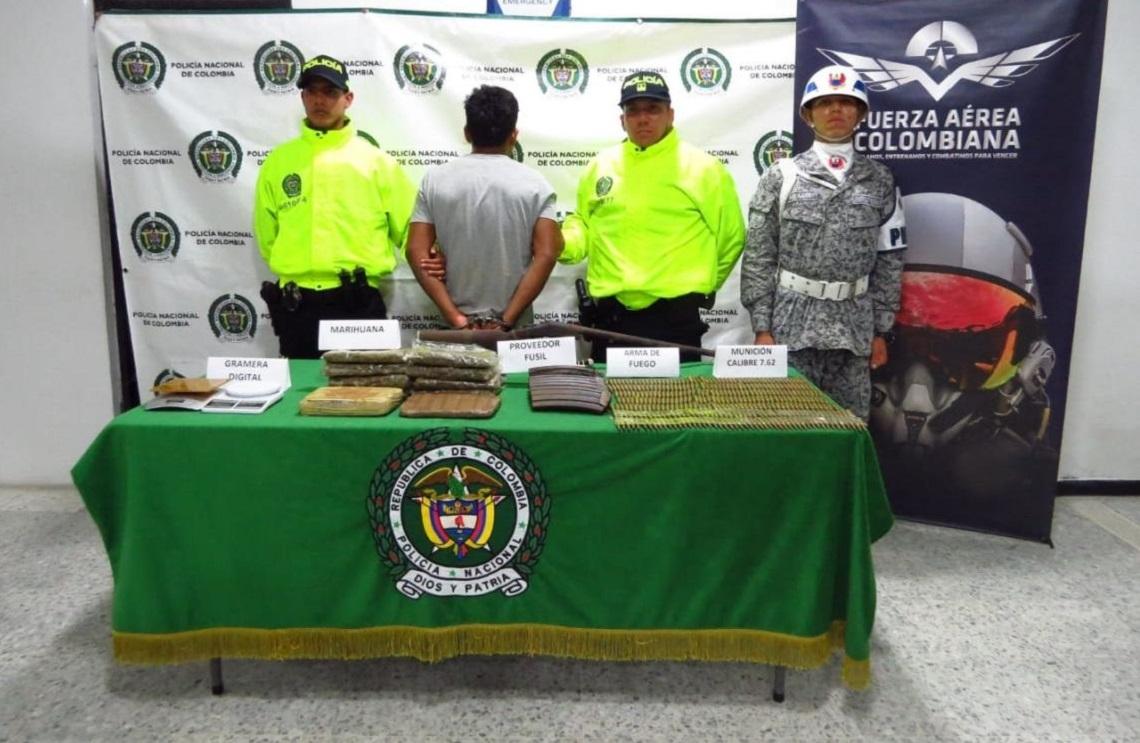 In a coordinated intelligence work, the Amazon Air Group, Colombian National Army and the National Police, a man was arrested for the alleged crime of trafficking, manufacturing or carrying narcotics and manufacturing, trafficking and carrying firearms or ammunition in the capital city of the department of Amazonas.
The action was made possible through a search procedure, where it was possible to find creepy-type marijuana, and to arrest a person who allegedly specialized in the trafficking, marketing and sale of narcotic substances in medium and large quantities in the municipality of Leticia, damaging the public health of the sector.
In the same way, war material was seized, including a shotgun, cartridges and rifle magazines, which would possibly be distributed to organizations specialized in drug trafficking.
In this way, the Amazonas-GAAMA Air Group, of the Colombian Aerospace Force, will continue to constantly work to maintain security and order in the far south of the Colombian geography.
Source: GAAMA Public Communication Office