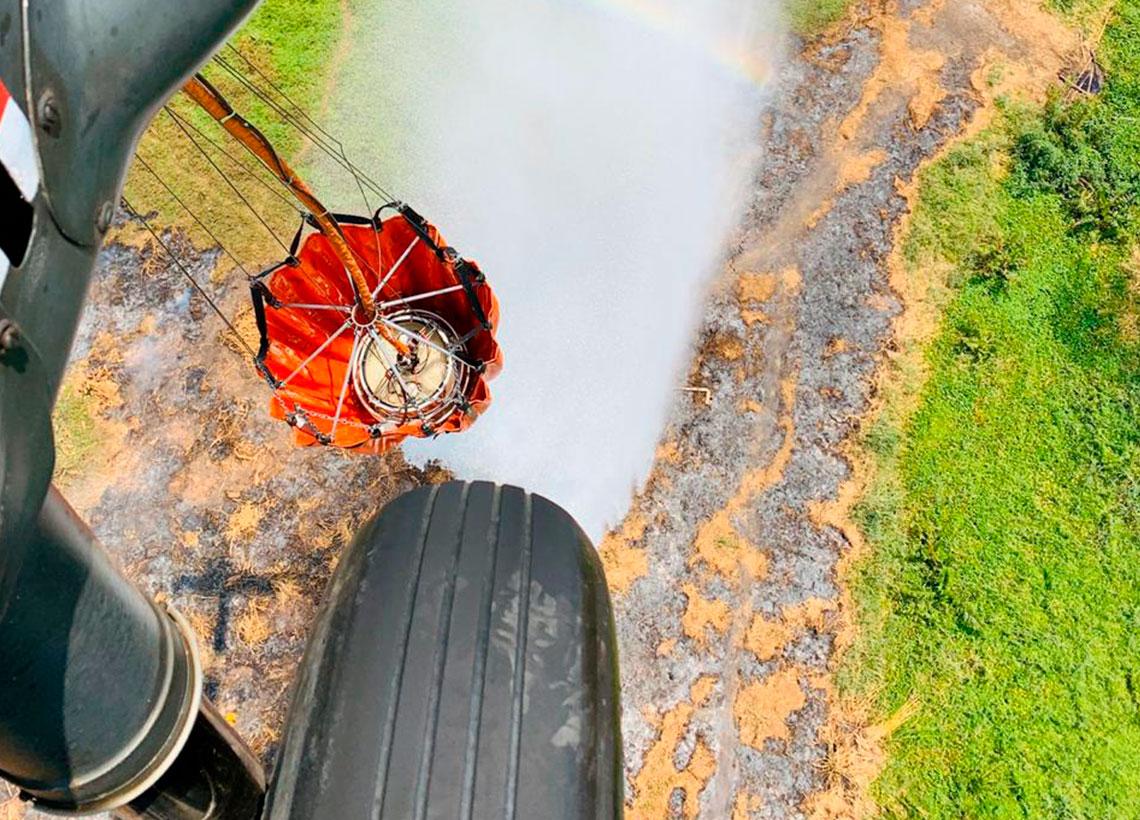 The fire that occurred in the Ciénaga de Corralito, in Cereté, Córdoba, was attended by the Colombian Air Force, its crews and the Bambi Bucket equipment operated on board a UH-60 Black Hawk helicopter of the Air Combat Command No.5.
34 water drops have been made with more than 21,780 gallons of water and retarding liquid over the conflagration, which threatens the fauna of this area and has already consumed more than 60 hectares of forest.
Of the Sinú river the supply is made for the Bambi Bucket system, this water is subsequently sprayed on the flames, supporting the institutions on land trying to suppress the fire.
The Colombian Air Force with the National Army, the Metropolitan Police, the Montería Firefighters and the Regional Autonomous Corporation of the Sinú Valley join forces to put out the fire that has spread due to high temperatures and strong winds.
In coordination with the National Unit for Disaster Risk Management, UNGRD, the Air Institution maintains its operation in this area, until it completely controls the large-scale fire that occurs in the municipality of Cereté.
Source: Colombian Air Force