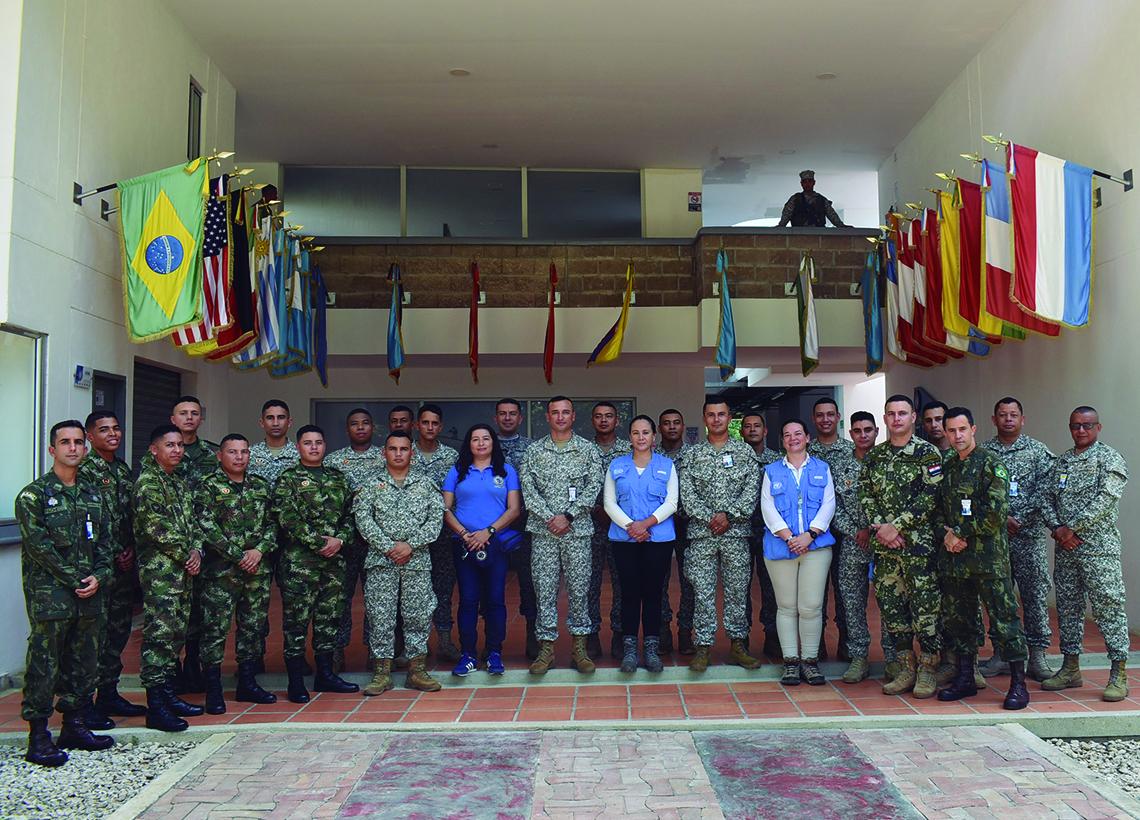 The Navy Training Base through the Training Center for Peace Operations, Cencopaz of the Navy of Colombia, closed the first International Humanitarian Demining Leader Course, after Officers and NCOs of the Colombian Navy, National Army, Colombian Air Force and foreign military completed 260 hours of training with the participation of two Officers belonging to the Army of the Republic of Paraguay.
The closure was chaired by Lieutenant Colonel of the Navy Francisco Javier Ovalle Pineda, Chief of Staff of the unit, who was accompanied by instructors of the United Nations Service for Mines Activities, UNMAS in Colombia, in addition to invited personnel of the Inter-American Defense Board of the Organization of American States, OAS.
During the instruction, the staff was trained in distribution of mine clearance specialists in the work area, implementation of clearance procedures, with demining techniques, among others.
Similarly, during the closing ceremony of the course, a recognition was made to the Lieutenant of the Colombian Army David Pinto Ramírez, who occupied the first position among his companions.
Cencopaz has as its main function, the training of members of the Security forces, military personnel from partner countries so that they can participate in peace operations carried out by the United Nations around the world.
Source: Colombian Navy