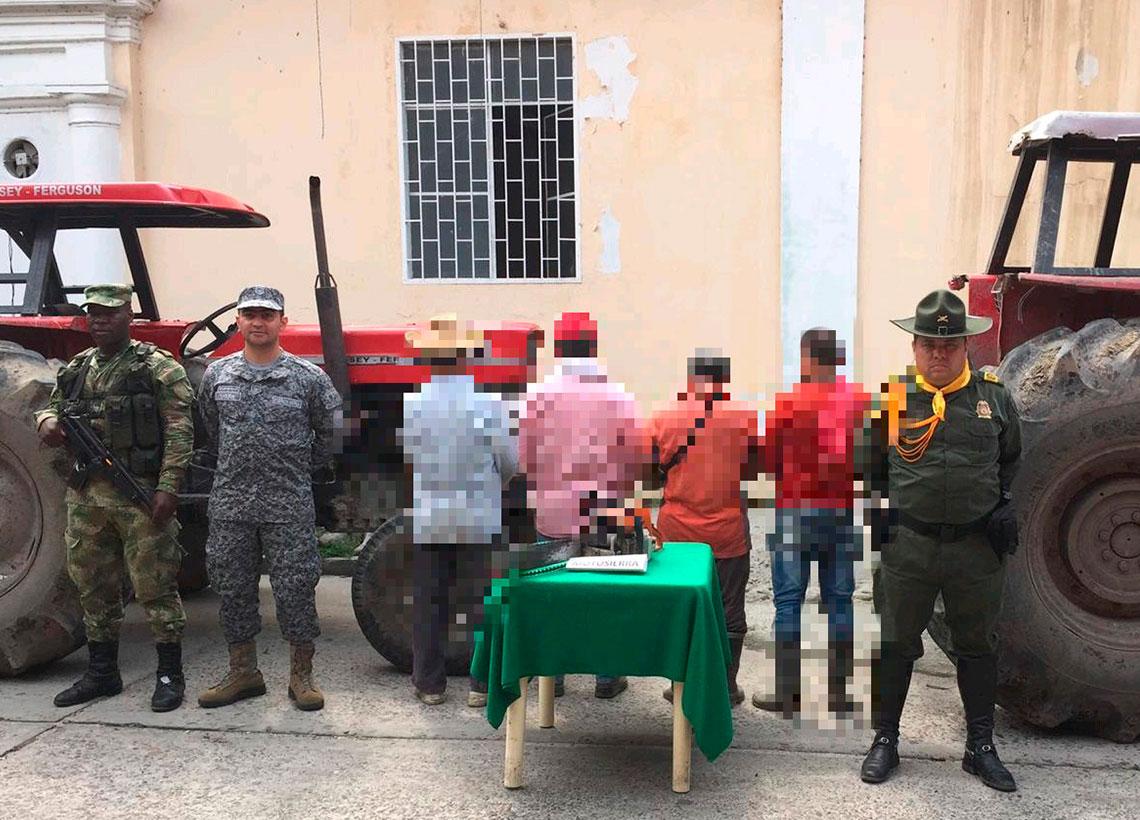 In a joint and coordinated operation conducted by the Colombian Air Force, the Sixth Brigade of the National Army and the Group of Carabineers and Canine Guides of the National Police, captured four people and find agricultural items.
In the municipality of Guamo, in the department of Tolima, in the frame of the different plans and controls carried out against crimes that harm the environment and natural resources, thanks to the information provided by intelligence personnel of the Security forces, an operation was carried out in the village Quinto Chipuelo, in the municipality of Guamo, jointly and in coordination with a staff of the Colombian Air Force of the Air Combat Command No.4, CACOM No.4, the National Army and units of the Carabineros Group, and Canine Guides, DETOL, achieving the capture of four people, who were caught carrying out trees extraction, with 02 tractors; in the same way, a chainsaw was being used for felling.
Those captured and elements found were put into custody of the 47th Guamo local prosecutor's office for the crime of illicit use of natural resources.
The Military Forces and the National Police call on the community to report by to the toll-free line 123 or the nearest quadrant, events like these that harm natural resources and the environment.
Source: Press-Colombian Air Force