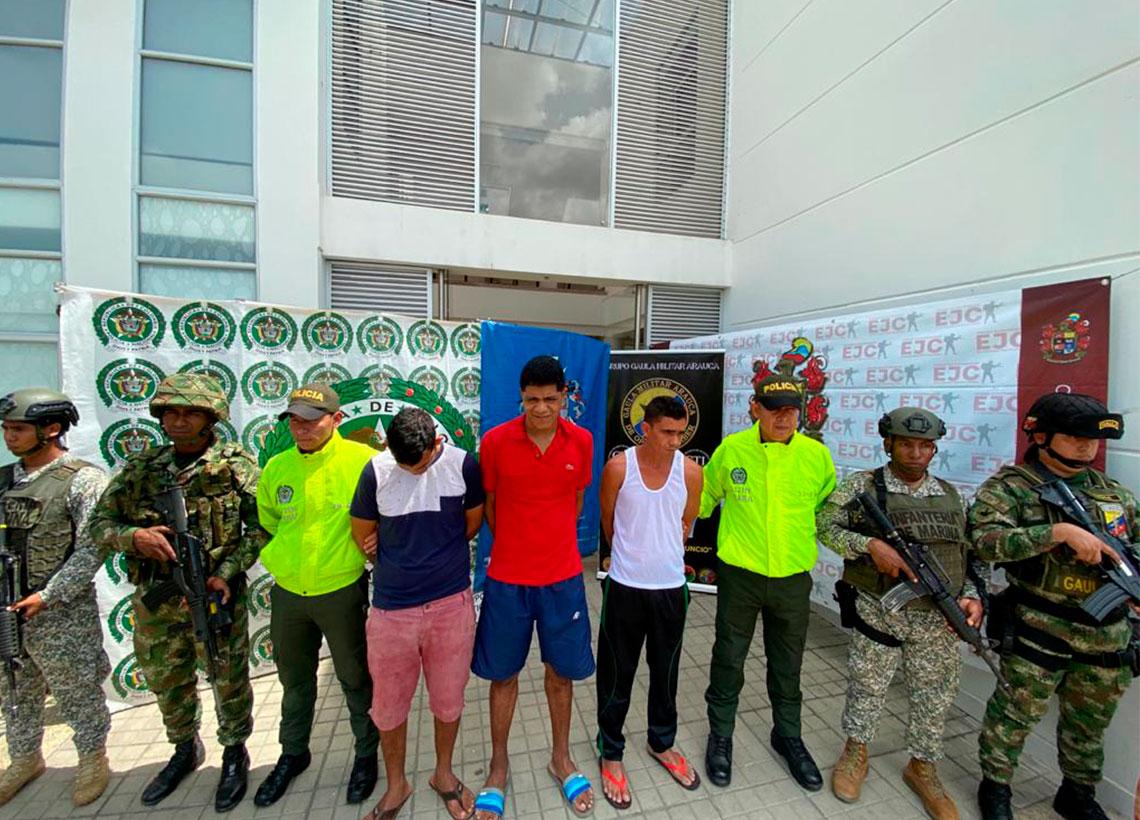 Thanks to the constant military operations carried out by the National Army, the National Navy, National Police and CTI (Technical Investigations Corps), this important result was possible.
The coordinated operations carried out by the men of the Quirón Task Force, the military unit of the Eighth Division of the National Army, led to the capture of four individuals of the common criminality.
Through a court order issued by the Attorney General's Office, it was possible to carry out these arrests for the crimes of homicide, carrying and trafficking in firearms, drug trafficking and manufacturing and conspiracy to commit crimes. During the raid three short weapons, ammunition, five mobile phones were found by troops and a motorcycle was immobilized.
The people captured in the sector of the Güires, Planchón and La Unión, of the municipality of Arauca, were put into custody of the authority to conduct the judicial process.
Source: National Army