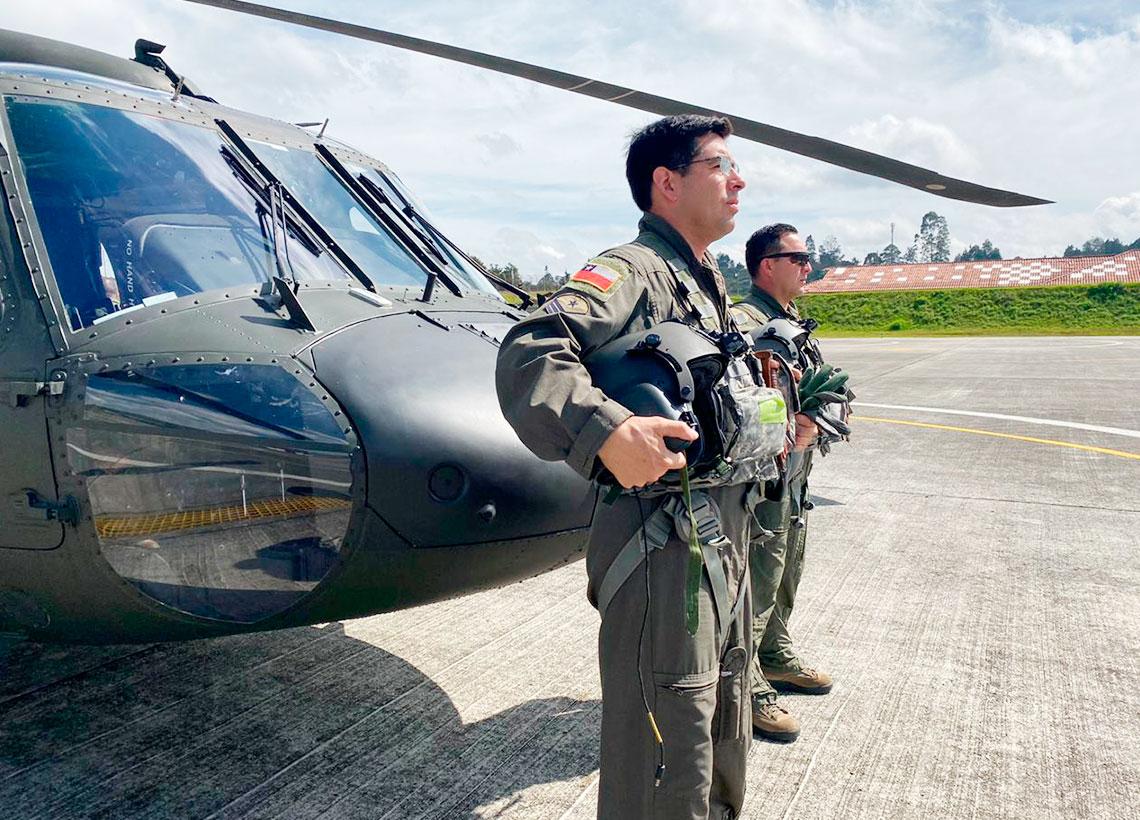 Chilean Air Force has new crew members in the UH-60 helicopter.
Noncommissioned officers of the Chilean Air Force were trained in CRM (Crew Resource Management), first aid, flight phraseology, among other academic and technical contents to become crew members of the UH-60 Black Hawk.
Since 1911, the flight crews have been a fundamental piece for world aviation; Its important operation in the maintenance of aircraft and its logistic role in air operations have led to a continuous improvement in the implementation and development of complex tasks.
With three flight missions and 47 academic hours, these crew members of the brother country completed their transition course to the UH-60, and they were trained by the most experienced crews of Air Combat Command No.5, who teach this training course since 2008 to flight technicians from different countries.
In the same way, they were prepared as flight technicians, artillery and crew, to be part of the FACH Black Hawks through training by day and night missions using NVG (Night Vision Goggles), strengthening their operability and ability to reaction to any eventuality in missions of humanitarian support, search and rescue and insertion and extraction of troops.
Source: Colombian Air Force