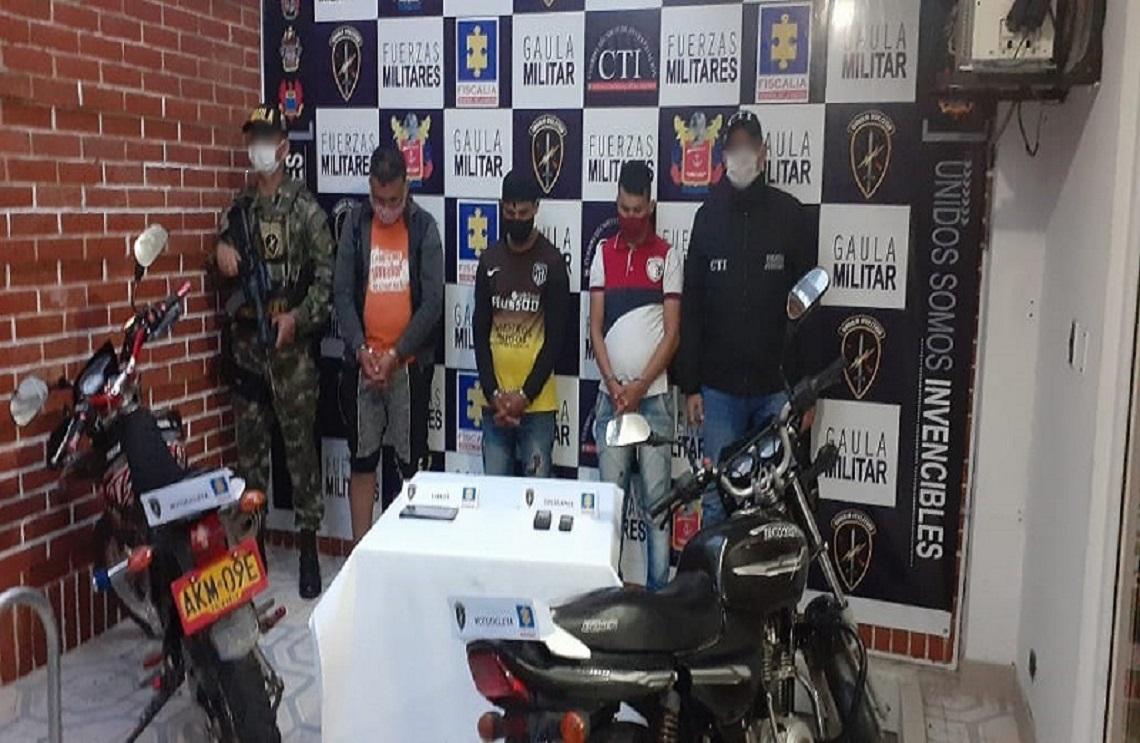 Troops of the National Army capture three individuals who made money demands against their victims, posing as members of residual organized armed groups, GAO-r.
The Caquetá Military Gaula (Anti-Extortion and Anti-Kidnapping Group) of the Twelfth National Army Brigade with the Technical Investigation Corps of the Office of the Attorney General of the Nation, in the frame of the Operation Pedro Pascasio Martínez, launched to attack the crimes that attack the economic heritage and the freedom of the inhabitants of the territory, managed to dismantle a group of alleged extortionists who committed crimes in the south of the department of Caquetá.
The operation took place, after the troops received information from the Civic Participation Network, about three individuals who intimidated farmers and merchants in the area by telephone, making demands in exchange for not attacking them.
Thus, after intelligence work, it was possible in Bajo Pueblitos, in the municipality of Belén de los Andaquíes, the capture of Yeison Andrés Peña Aguirre, at the time he received 4,000,000 pesos from a citizen he had been intimidating for a month, posing as member of a residual organized armed group.
In the same way, by means of a closing maneuver, the capture of two other individuals identified as José Ever Moncada Santanilla and Jorge Eliécer Villada Gaviria, who, together with his partner, were put into custody of the Office of the Attorney General of the Nation, for the alleged crime of extortion.
Source: National Army News Agency