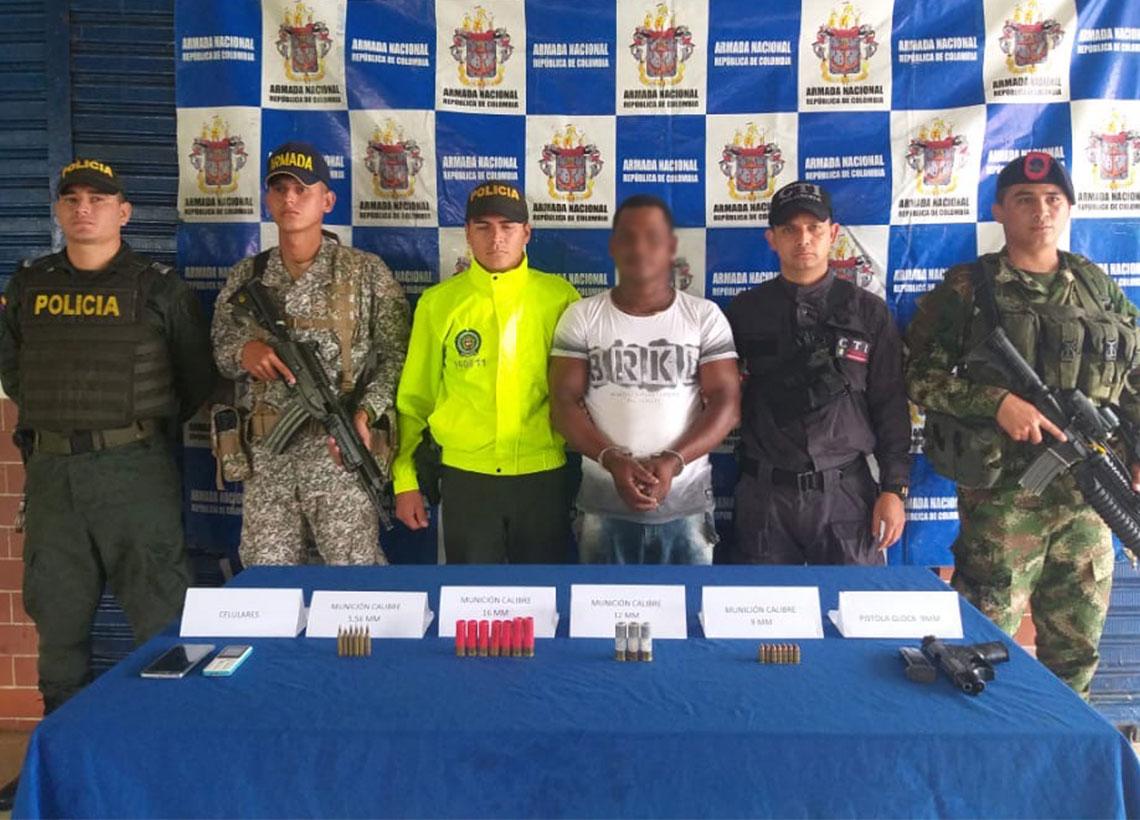 The Colombian Navy with troops of the Pacific Naval Force through a joint, coordinated and inter-institutional operation, with the National Army, the Colombian Air Force and the National Police, captured alias "El Negro Alexis" and alias "Policia", presumed ringleaders of the residual Organized Armed Group E-30.
The 'Negro Alexis', in charge of extortion and hired assassination in the municipality of Guapi, Cauca, was in a house in the Venecia neighborhood of this municipality. By means of a search warrant ordered by the Prosecutor's Office 12 Specialized Investigation Unit, in Popayán.
"El Negro Alexis", 38, at the time of his capture had with him a 9-millimeter pistol without an ID series, a metal magazine for revolver and six cartridges caliber 38 mm.
In the same way, alias 'Policia' was surprised when he was in the vicinity of the Navy Infantry Battalion No.42, with the intention of attacking the members of this military unit. At the time of the search, the individual was carrying a revolver without series and six 38 mm cartridges.
Both individuals and the materials were put into custody of the authorities.
This overwhelming result of the Security forces and the operation carried out by the Pacific Naval Force Units, framed in the Bicentenary Heroes of Freedom plan, in the same way, led to four operations conducted in Guatemala, Panama and Costa Rica, which left a finding of 2,198 kilograms of cocaine and 1,780 kilograms of marijuana; managing to impact these criminal structures, committed to this transnational crime and preventing them from receiving more than 7.5 million dollars, as a result of the sale of the alkaloid in the international illegal market.
Source: Pacific Naval Force